In Munich Haidhausen, Stephanie Thatenhorst has breathed a timeless, almost sacred elegance into a 143-square-meter apartment in an old building. The monochrome setting of natural materials draws the eye to family heirlooms from the Fifties. And antique Madonnas placed like museums create the reference to the close district church.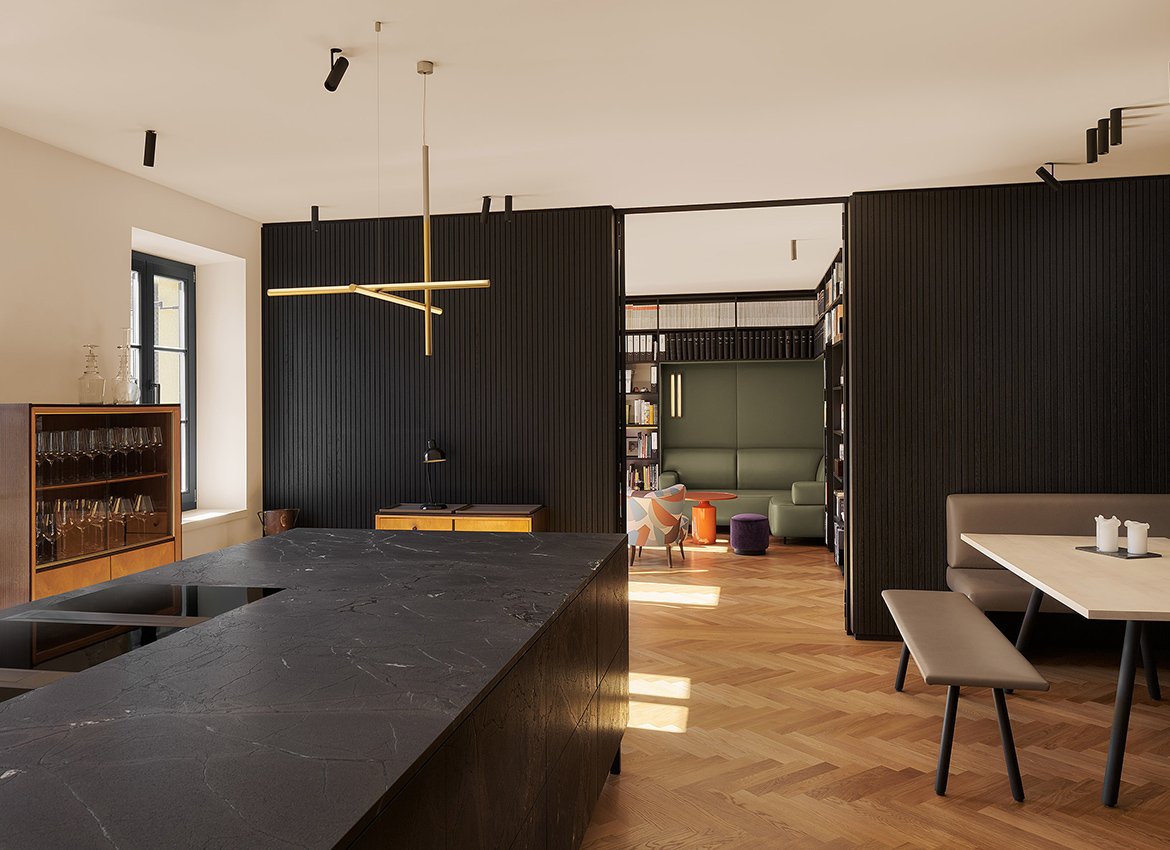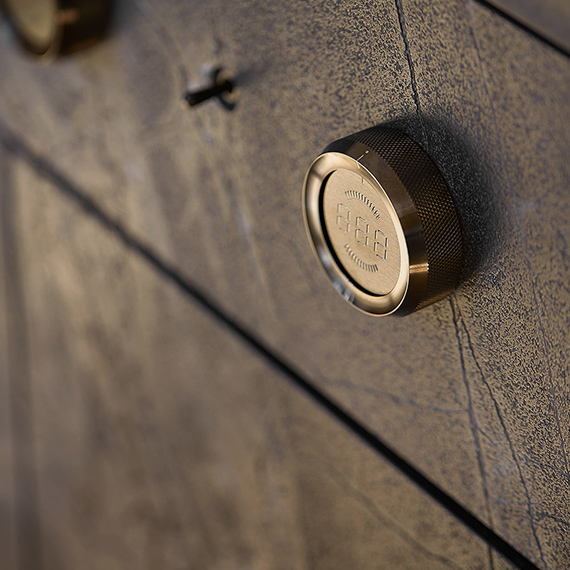 Modern sophisticated
That living is a holistic experience becomes clear in the spacious, open-plan living area. There, the Negresco quartzite kitchen block proclaims the message of the owners' passion for cooking. Black-painted oak fixtures frame the whole and are contrasted by brass wall cabinets. The lighting makes the cozy ambience perfect: black tubular spotlights are responsible for the working light and statement lights allow for different lighting moods.
"I didn't want to sacrifice a statement light despite the much-needed working light in a kitchen. By combining understated designer spotlights with a sculptural pendant fixture, we combine function with wow effect."
==
Includes 19% MwSt. DE

Delivery Time: 8-12 Weeks

Includes 19% MwSt. DE

Delivery Time: 8-12 Weeks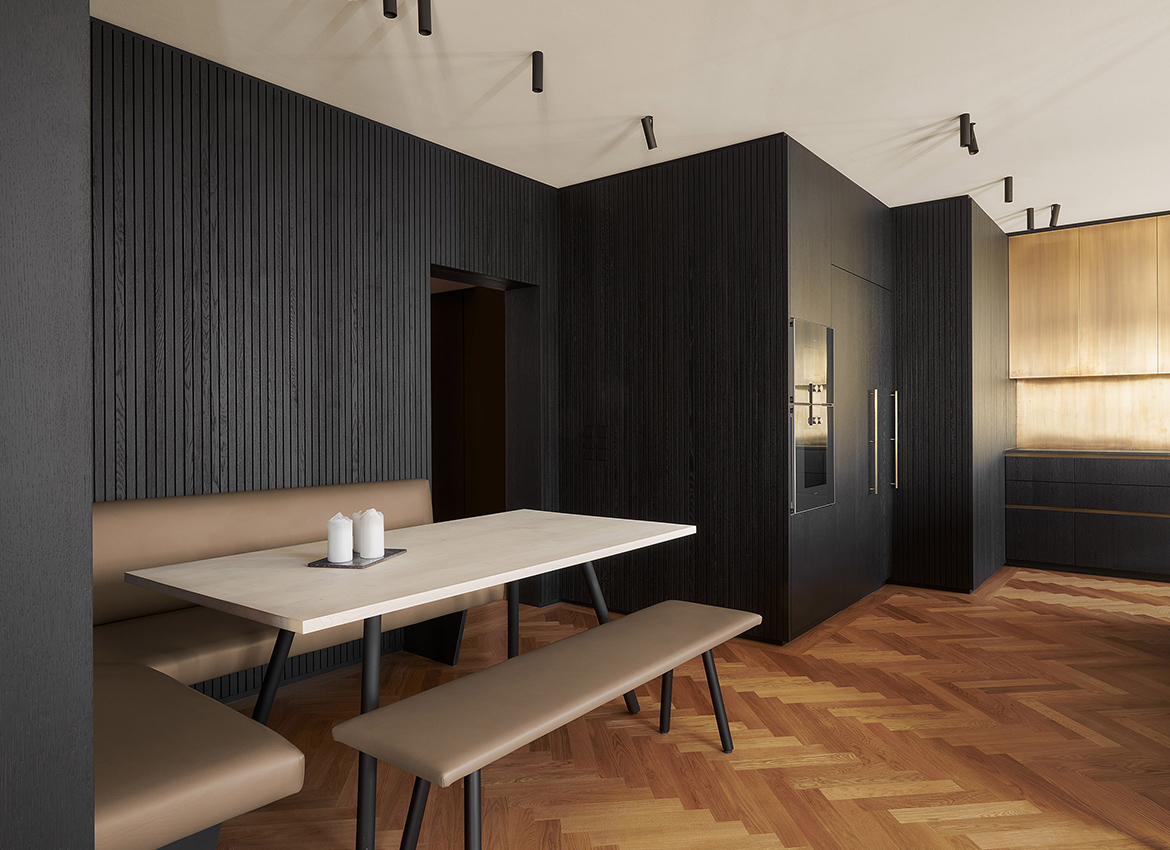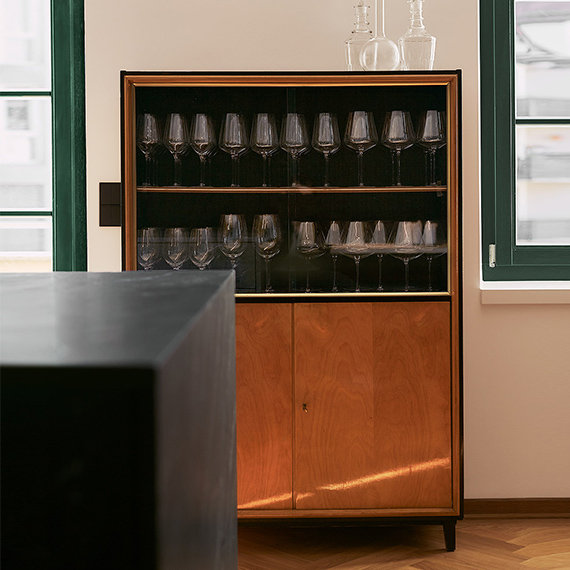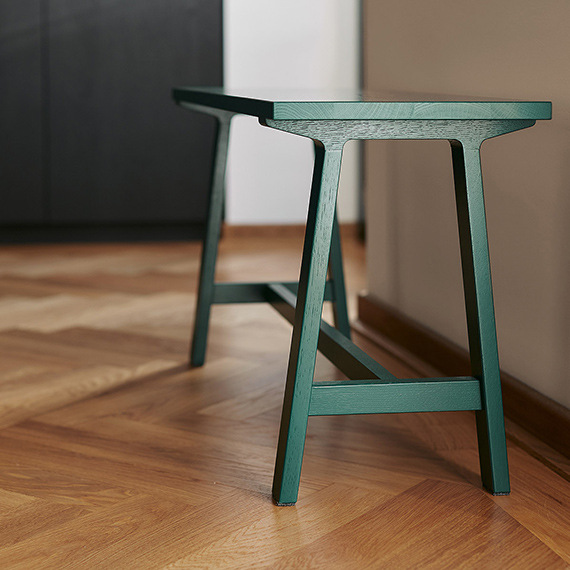 Convivial component
A modern interpretation of a classic seating group (with leather upholstery and maple tabletop, New Tendency) becomes the perfect occupation for the dining area. The simple vintage highboard from the family provides the personal touch, the emerald green wooden bench (Schönbuch) continues the color of the windows in an unagitated way, and the refurbished herringbone parquet keeps the entire floor together in a soothing and homely way.
Includes 19% MwSt. DE

Delivery Time: 2-4 Weekdays
Includes 19% MwSt. DE

Delivery Time: 2-4 Weekdays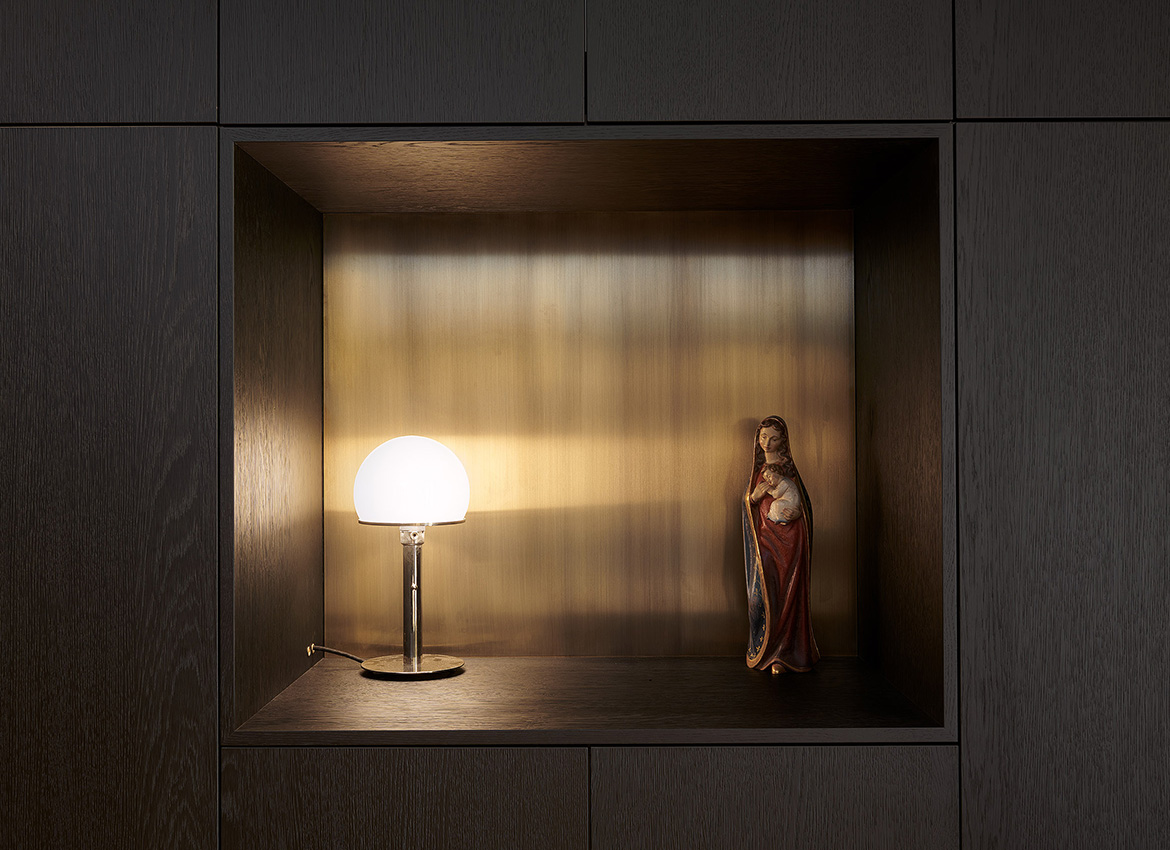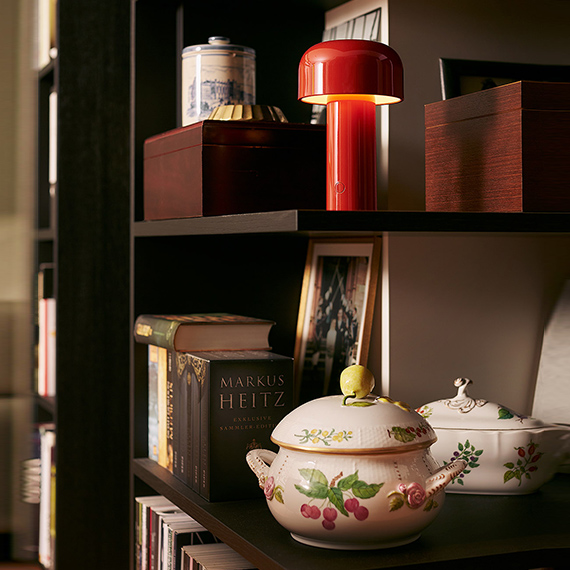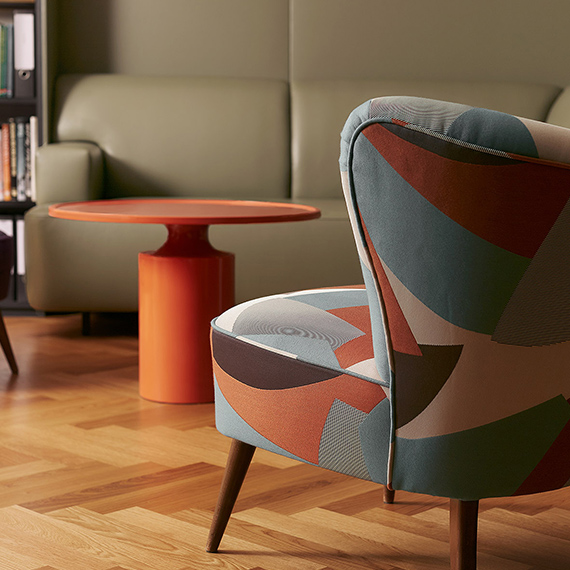 Ornate Séparée
A steel-and-glass door in the black wood slatted wall, custom-made, leads to the living area, which presents itself as the sanctum sanctorum, embedded in taut black-and-white and filled with personal mementos ranging from statement china to precious Madonnas to sweeping cocktail chairs. Functional built-in shelves, the dark green leather sofa and the bright red side table make the room suitable for everyday use.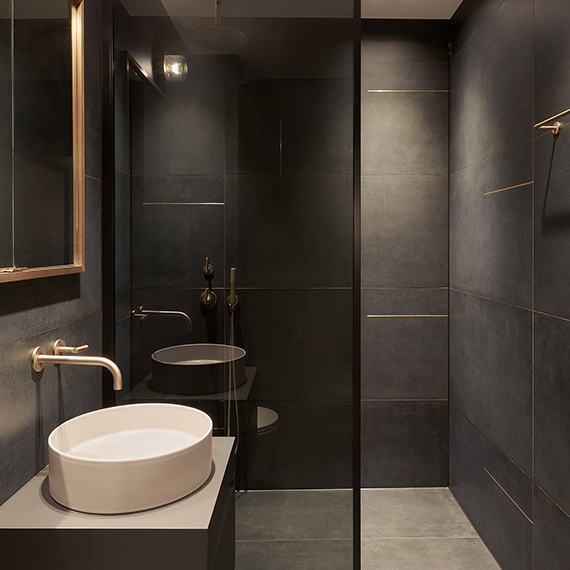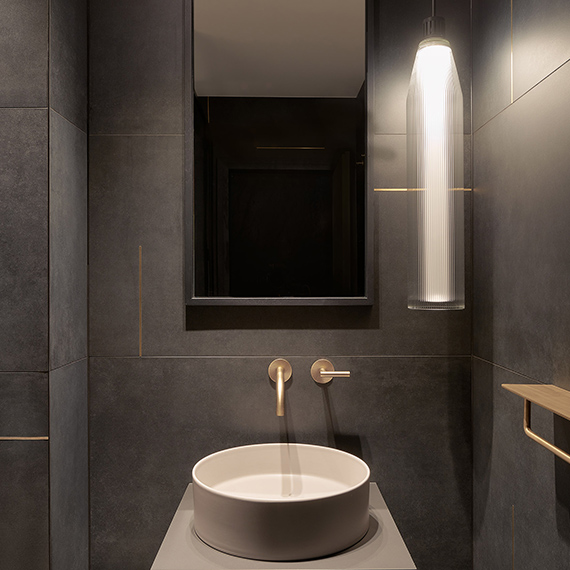 Monochrome elegance
If the entire home is under the monochrome black and white motto, the bathroom must follow suit. Dark tiles, brass details in the grout and in the form of fittings and mirrors take up the cozy living and lighting mood right into this functional room, which is reduced to the essentials.==


Fell in love with a product that is not listed?
Some of the products shown in the pictures are custom made for the object. You like a product which is not listed? Contact us, we will also be happy to manufacture individual pieces for you in cooperation with our experienced carpenters. We look forward to getting creative with you!
Contact