We're rethinking the classic Christmas colors of red and green this year! Moving away from traditional style to a simply styled look that is so wonderfully impressive.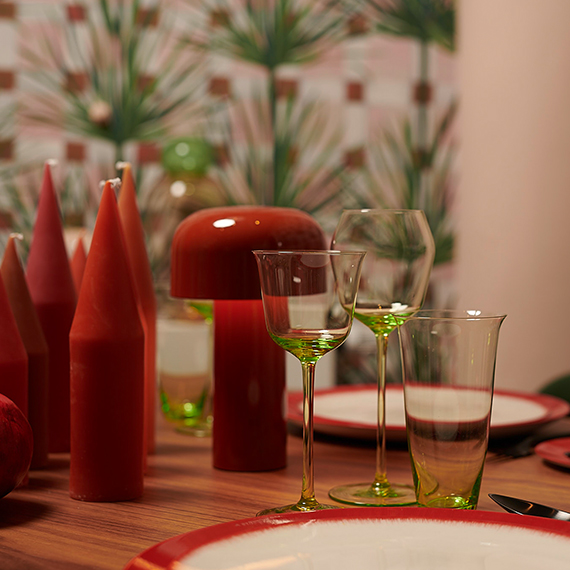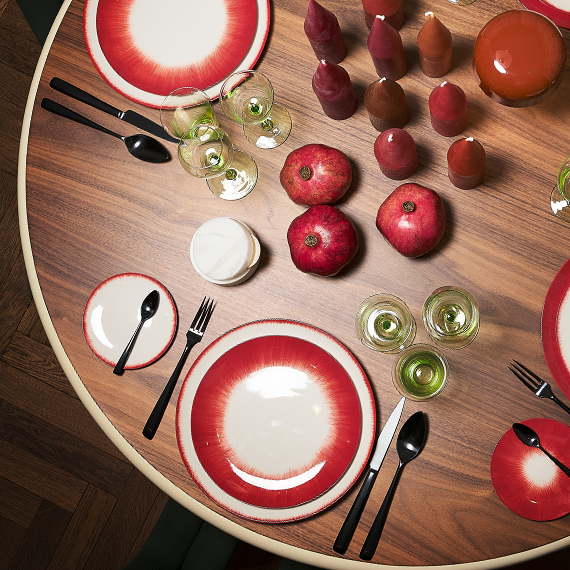 Christmas colors reinterpreted
Red and green sounds rather boring at first as a color base for your Christmas table?
But since for us both colors simply belong to Christmas, we think them new this year! The green becomes brighter, the red more intense.
68,00 € – 304,00 €

Includes 19% MwSt. DE

96,00 € – 146,00 €

Includes 19% MwSt. DE

610,00 €

Includes 19% MwSt. DE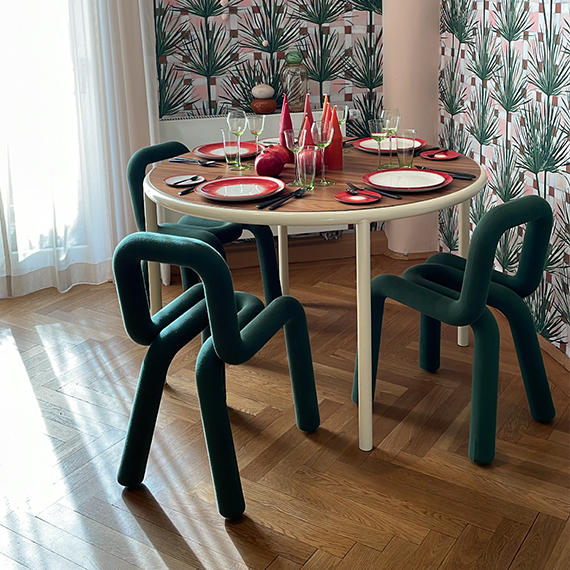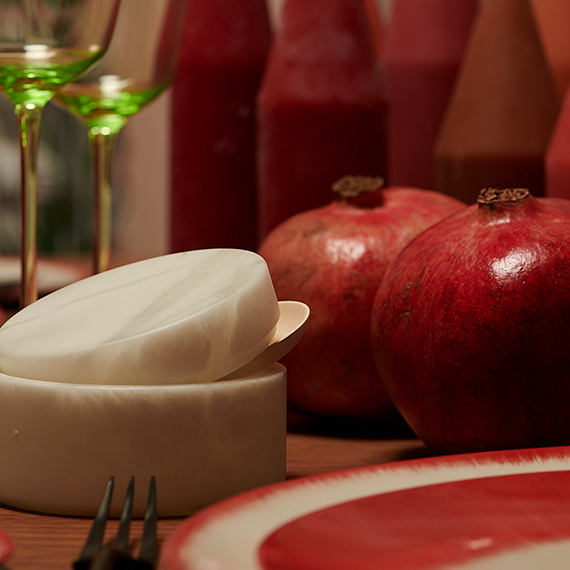 Replace traditional elements quite simply
We do without a traditional tablecloth and proudly show the grain of the table, we also do without classic Christmas decorations. Instead, we stay rather one-sided with the decor, but show plenty of it to add a little drama to the table! We love the handmade tree candles from Atelier Volvox, creatively spread on the table. For a style break, we went for pomegranates. A salt box that is both functional and beautiful rounds out the table setting for us. ==