A very special interior project
Form follows function – a well-known design guideline. Actually – but not with this absolute heart project of Stephanie Thatenhorst. Because here the designer subordinates everything uncompromisingly to her very personal idea of beauty. A creative and very personal experiment began.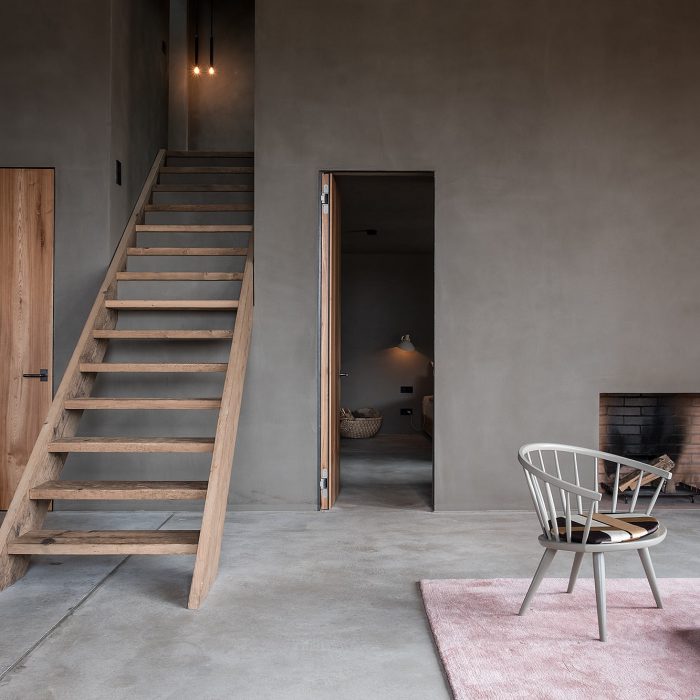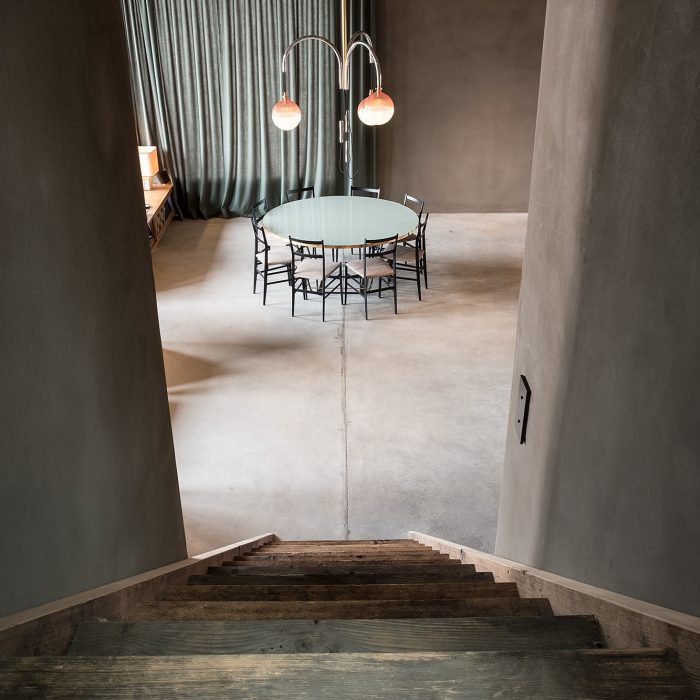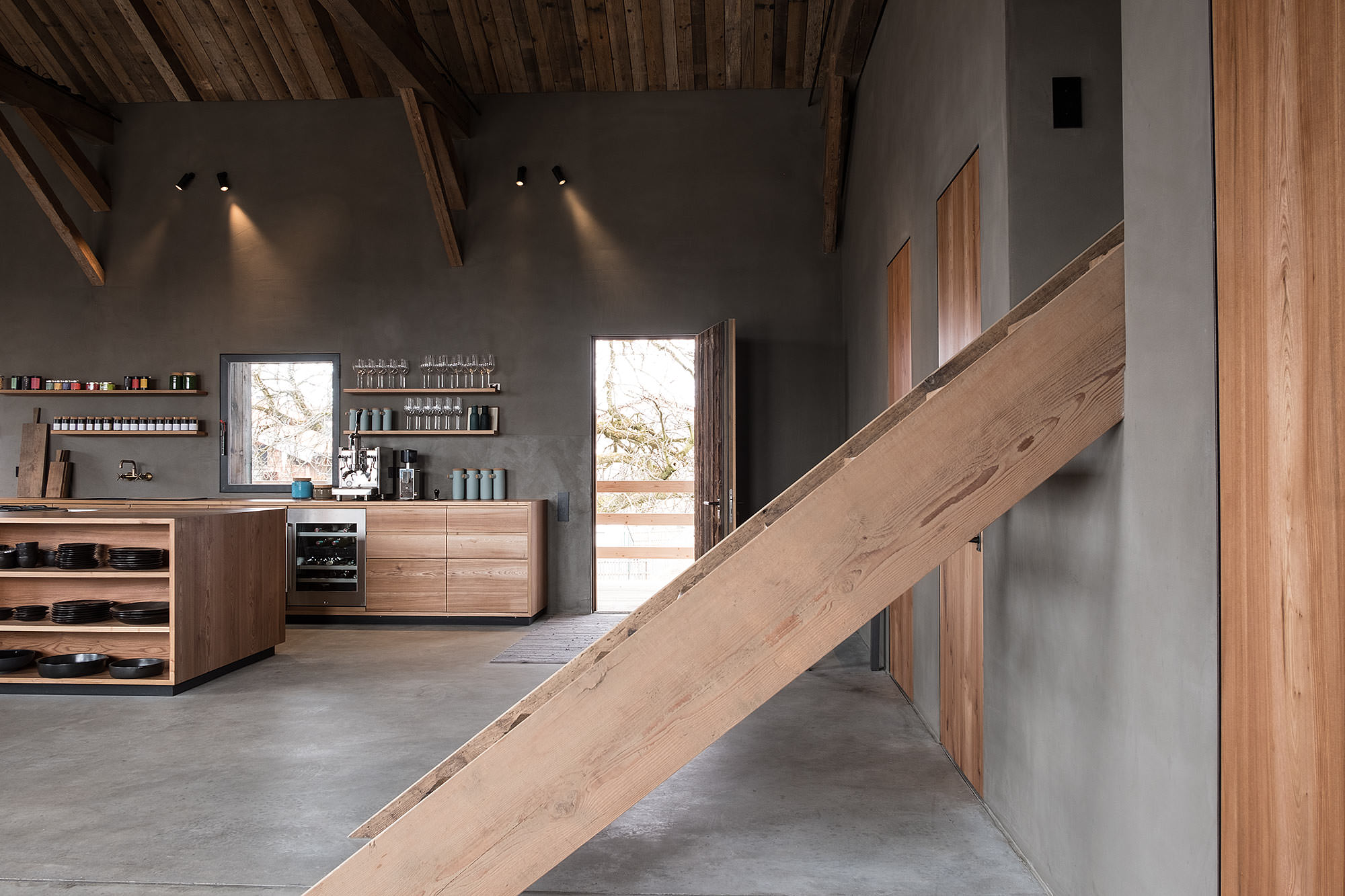 While
looking for a weekend domicile near Munich, Stephanie Thatenhorst got the unique opportunity to expand her parents' hay store. It was not long thought, because the object was so special and personal – exactly what they were looking for.
"I'm not interested in the historic farmhouse that everyone is always looking for. Because that automatically means small windows and low ceilings."
The premise was to preserve history and at the same time let zeitgeist enter. The biggest challenge was to unite the different worlds: the historical shell – the parents' farm – the traditional location and at the same time the eclectic style of the designer and her very own idea of aesthetics.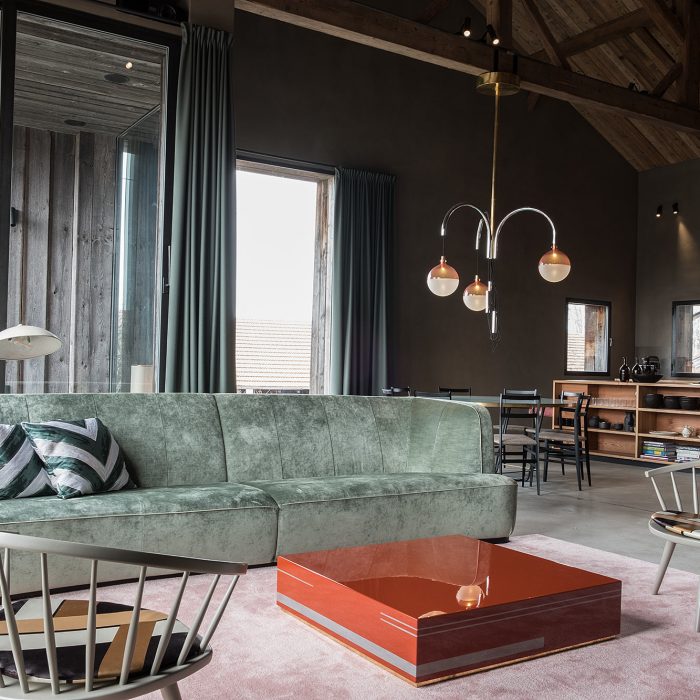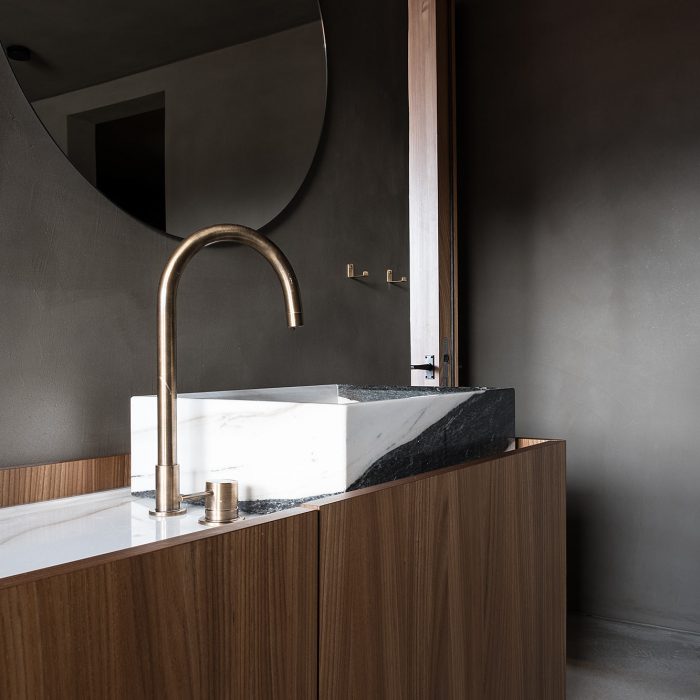 "I didn't want to alienate anything and create a space that unites my rural, quiet self and my urban, creative self."
Another challenge was to atmospherically manage the large room of 11 by 11 meters and 7 meters gable height in such a way that it exudes coziness. Here, the holistic, architectural approach that the designer owes to her architecture studies was called for, as was the skill of the local manufacturers.
The wooden facade was preserved, the windows were enlarged towards the west side and the walls were lined inside with a gray pigmented clay plaster – the main characteristic feature of the "barn". Working with old and new wood was also a challenge. The staircase leading to the upper floor was created from scrap wood, which had to shrink elsewhere for more free space. On the other hand, new beams made of local spruce were incorporated into the ceiling. To achieve an "old" patina, the new wood was previously treated with vinegar stain.
The private project "Barn" quickly became a very special style experiment for Stephanie. Because she consciously decided to subordinate everything to aesthetics, giving herself plenty of room for creativity without being constrained by "functional" limits. The result: eclectic, surprising and yet a place to feel good.