==
designed by stephanie thatenhorst
in collaboration with die steinwerkstatt weiler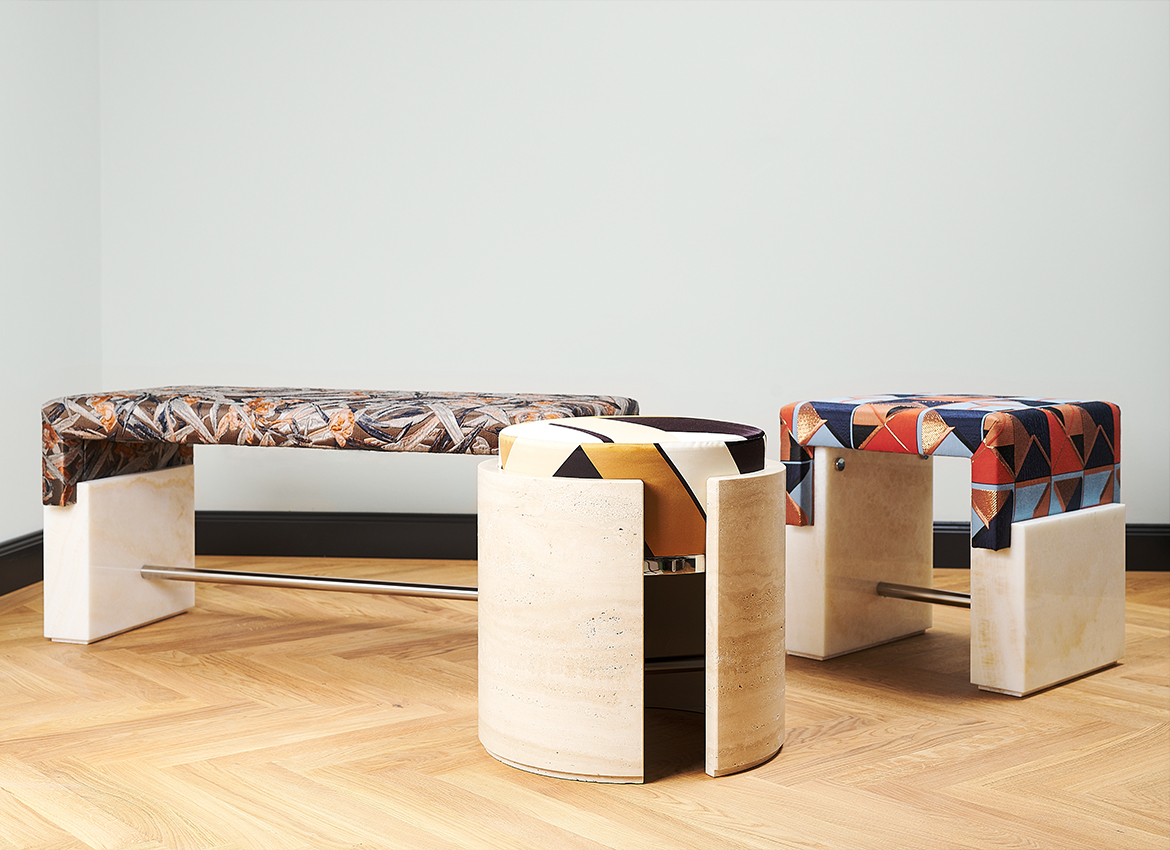 stones is the new collection from our ST Collection, designed by Stephanie Thatenhorst, produced by die Steinwerkstatt Weiler.
The collection combines what we love: tactile materials and real craftsmanship.
Discover our four models, made of travertine, finished with polished stainless steel or brass and wrapped in high quality jacquard or silk fabrics from DimoreMilano, Pierre Frey or Hermès.
==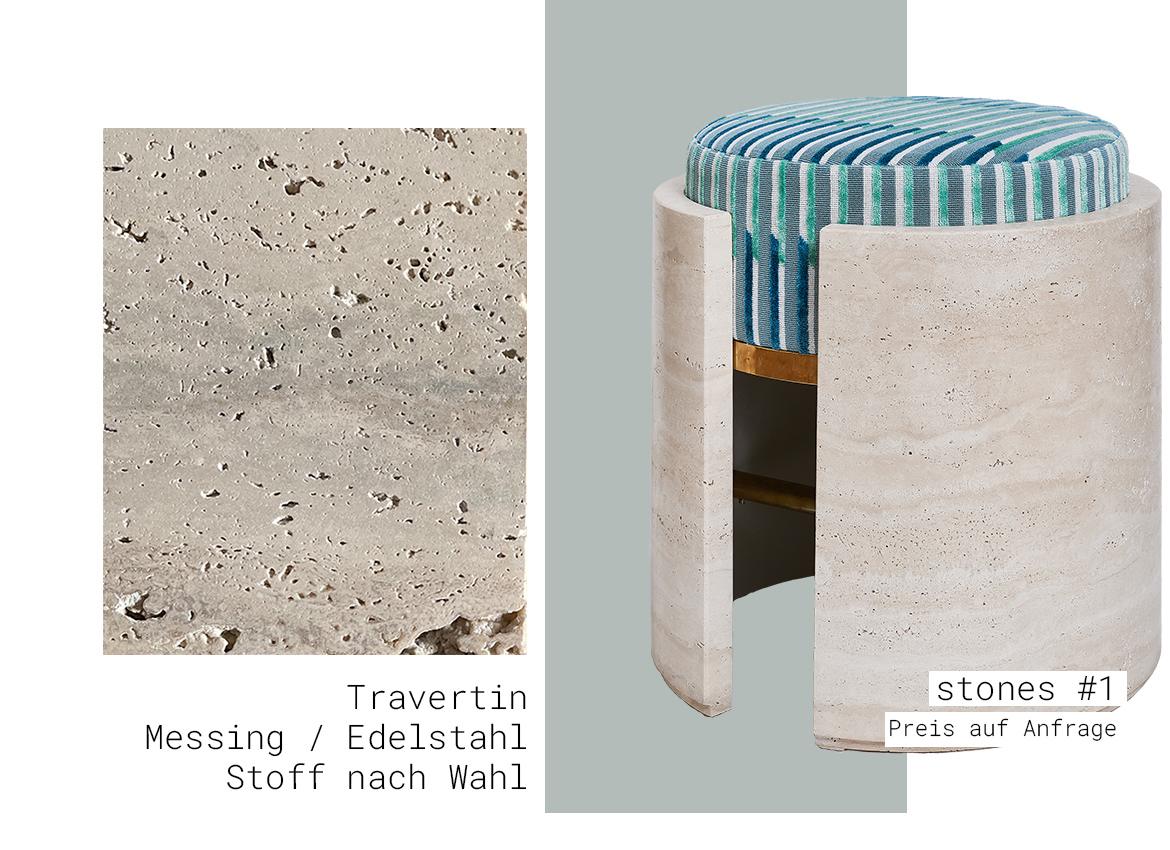 stones #1
This stool captivates with THE material of the moment: travertine.
Travertine is a limestone that has a beautifully open-pored structure.
In contrast to this strong natural stone is the upholstery, which is covered with noble fabric. Two contrasting materials meet that harmonize so wonderfully effortlessly. Finish this piece with polished stainless steel or brass details.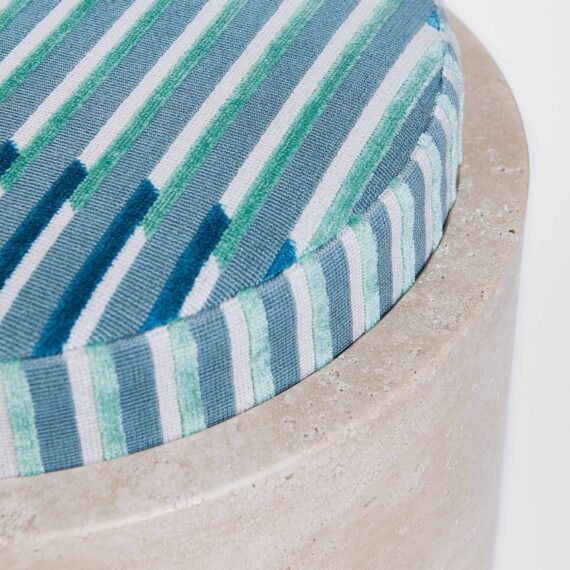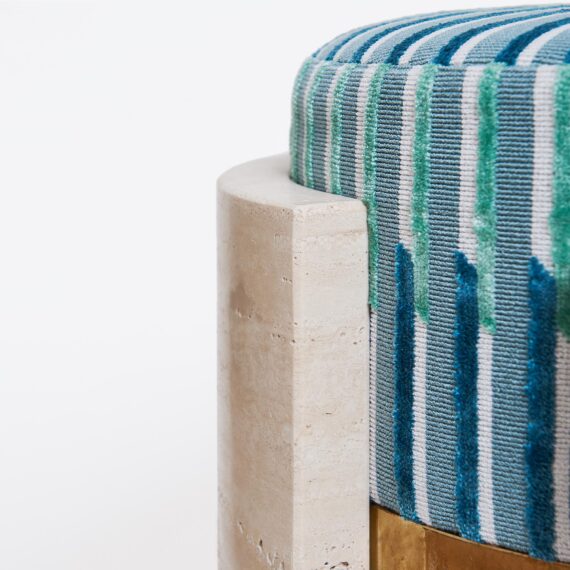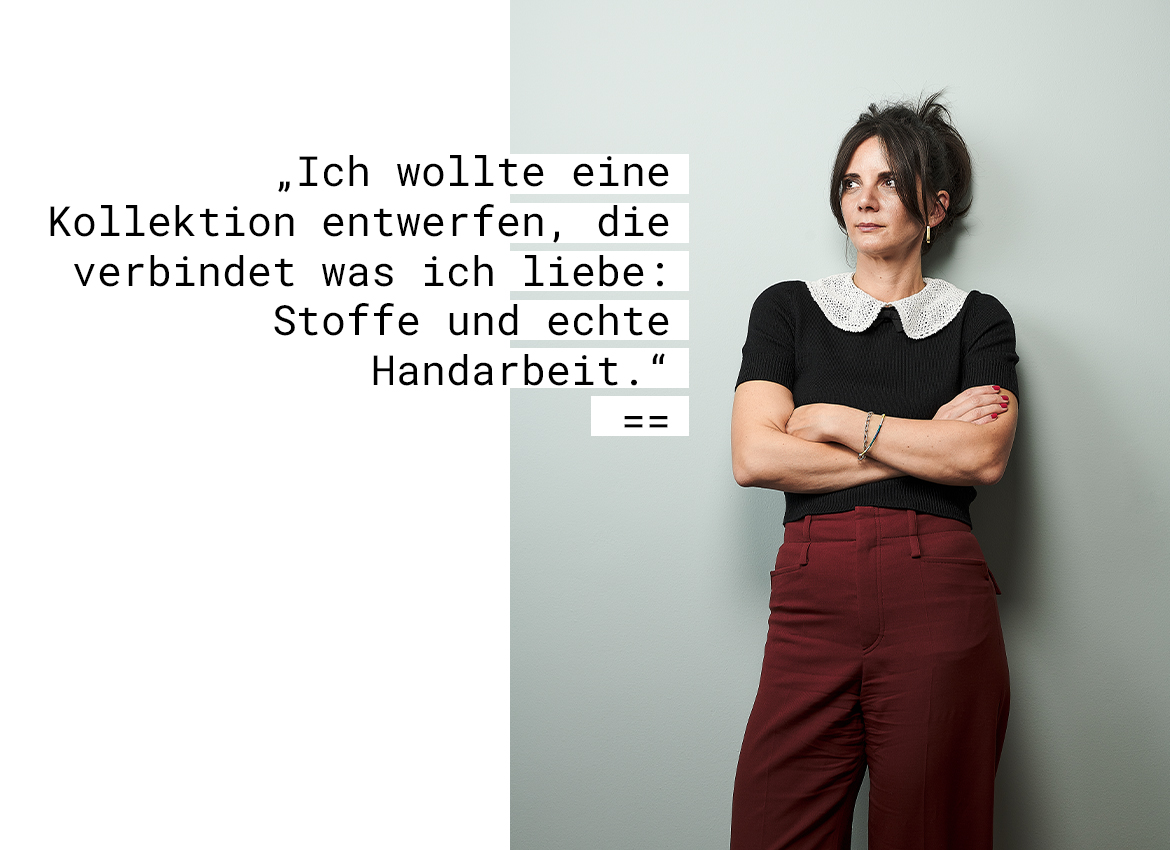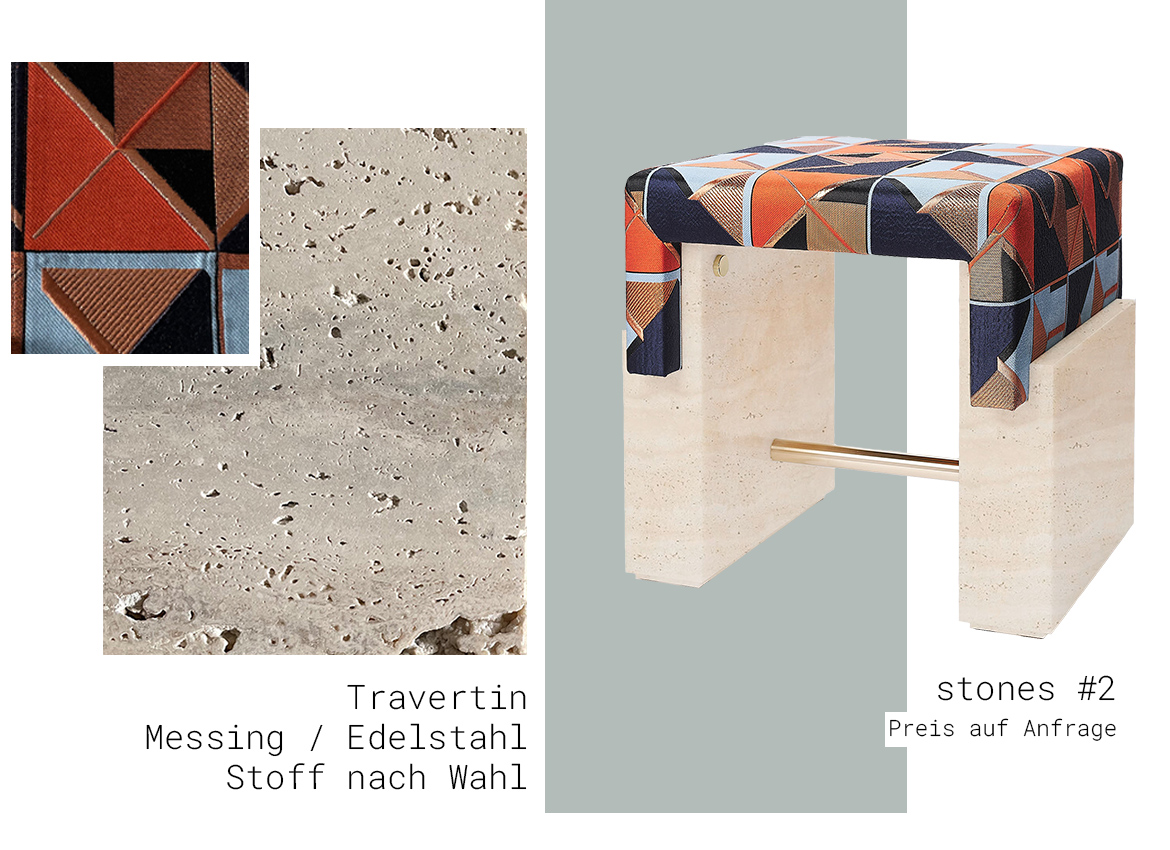 stones #2
This stool is structured by clean lines and geometric elements.
Two polished travertine blocks, connected with a rod made of brass or stainless steel, meet noble shimmering jacquard fabric by DimoreMilano.
Fabric and stone become one and look so wonderfully harmonious.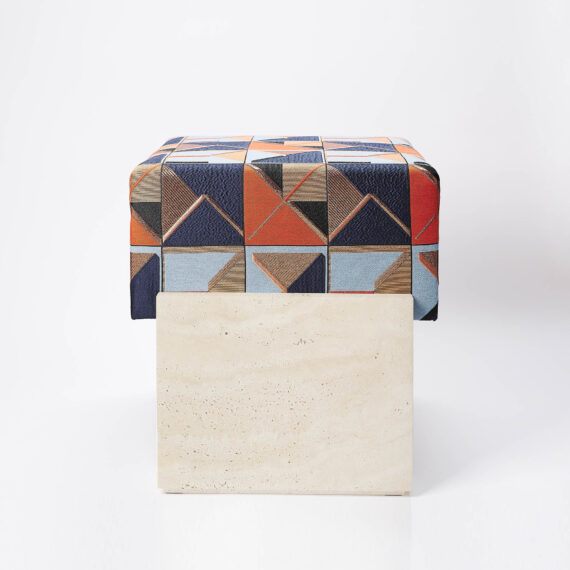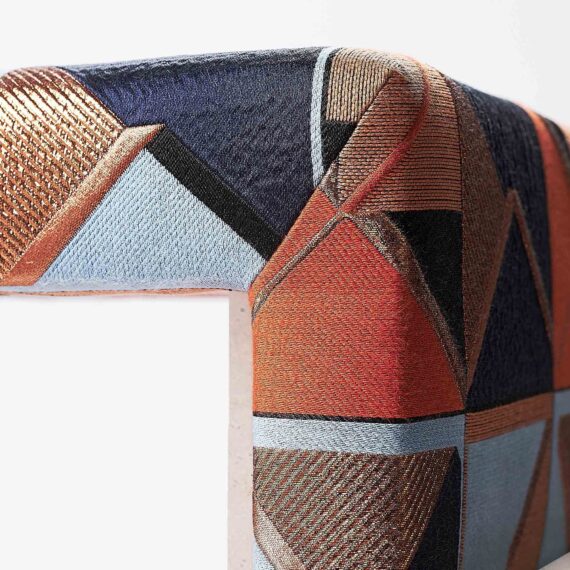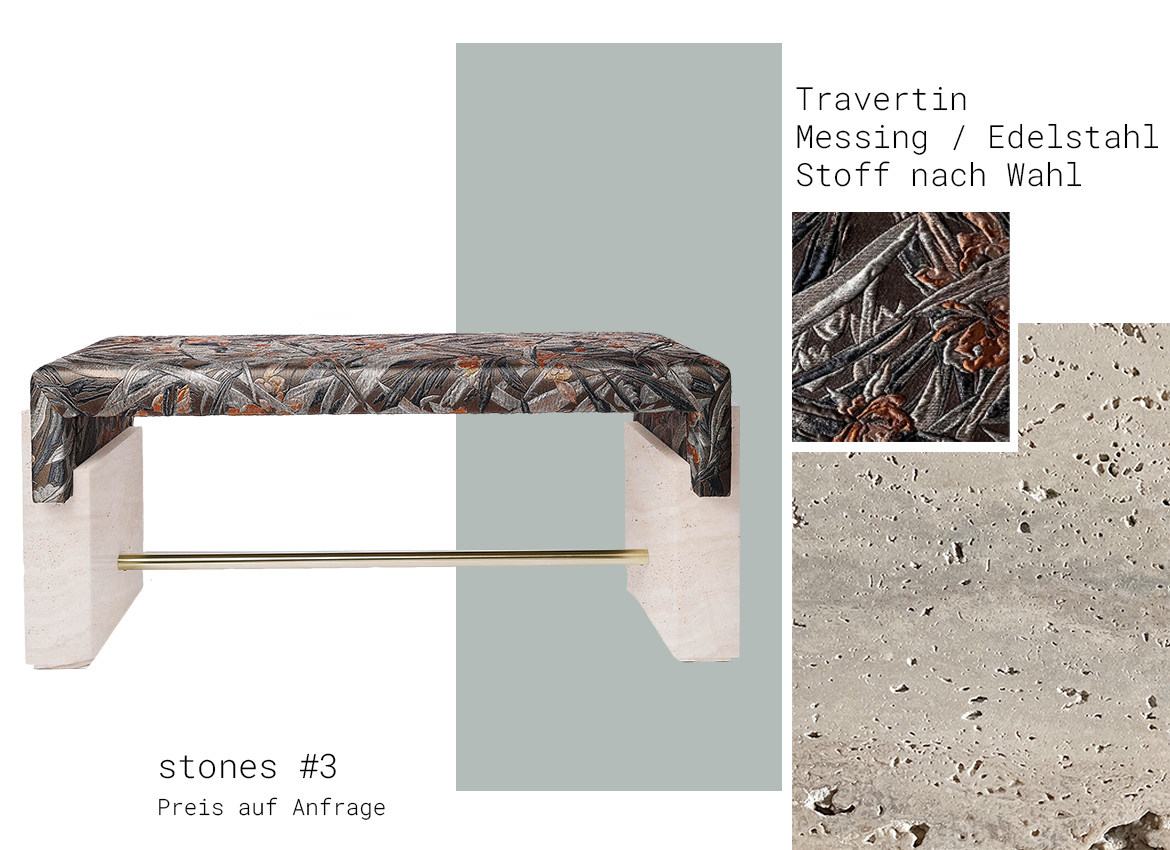 stones #3
This model is modeled after a classic upholstered bench, but stands out for its outstanding details.
The upholstery, covered in high-quality jacquard fabric, sinks into travertine, creating an almost sculptural look.
The repeating pattern of the fabric contrasts with the natural open-pored structure of the stone, bringing tension to the object.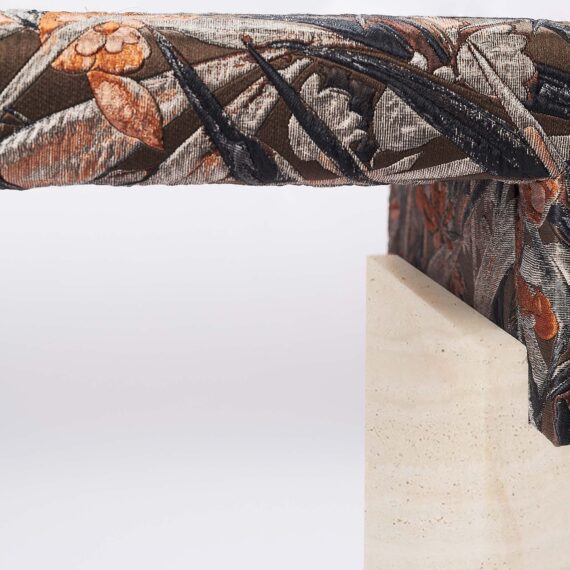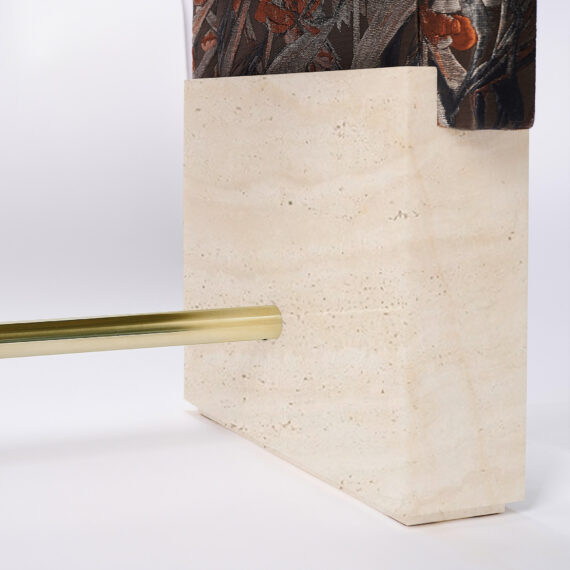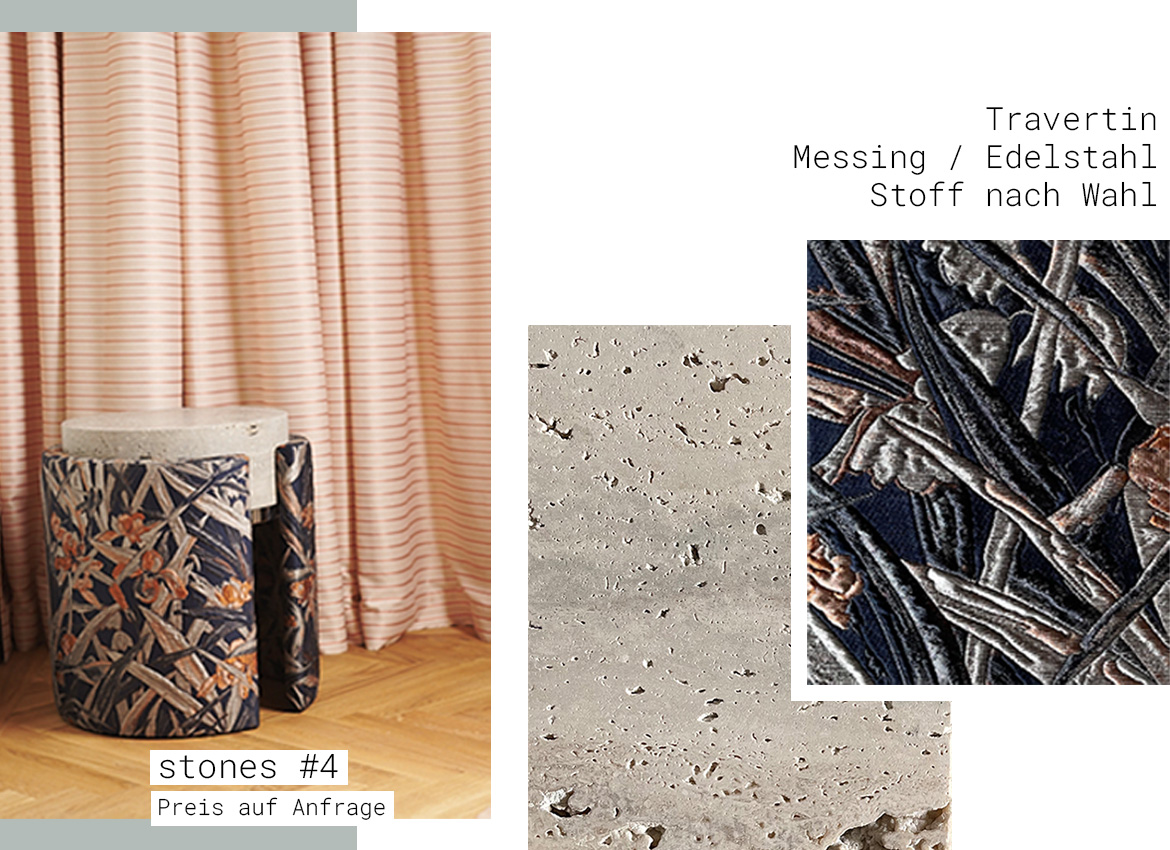 stones #4
A side table of a special kind that brings something brutalist.
In this model, a travertine stone is wrapped by luxurious fabric. Polished stainless steel or brass brings the modern touch to the game.
stones #4 stands for brutalism wrapped in the finest fabric. ==