The Lilli P is one of the latest heart projects of Stephanie Thatenhorst and her team. Each project of the Munich designer has its own character – in Lilli P dominates a delicate and feminine pastel world in 50s chic.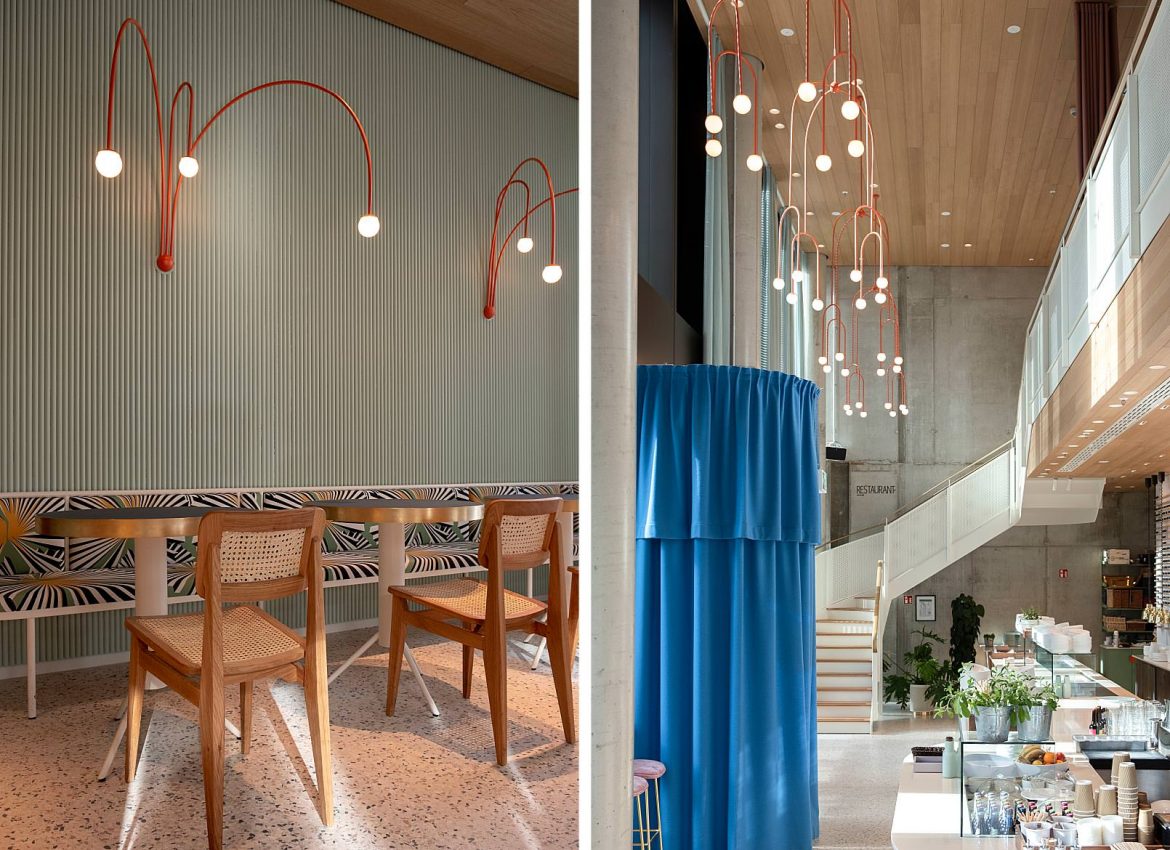 How do you create a feel-good atmosphere in a large cool room with oversized glass surfaces? Stephanie Thatenhorst's latest gastro project was a real challenge and brings "Californian Good Vibes" to a dreary office world.
With its imposing room height of seven and a half meters, the restaurant extends over two floors and is located in a huge office complex on Lilli-Palmer-Strasse in Munich – named after a real grand dame of the 30s. The designer was inspired by the master of plush set design – American director Wes Anderson.
"I wanted it to look like a Wes Anderson movie set."
==
The interior designer's vision was to transport visitors into a very exquisite world. A world far away from the gray working world around it. The result is an urban deli that transports you into a plush, feel-good world that you won't want to leave in a hurry.
Includes 19% MwSt. DE

Delivery Time: ca. 8-12 Weeks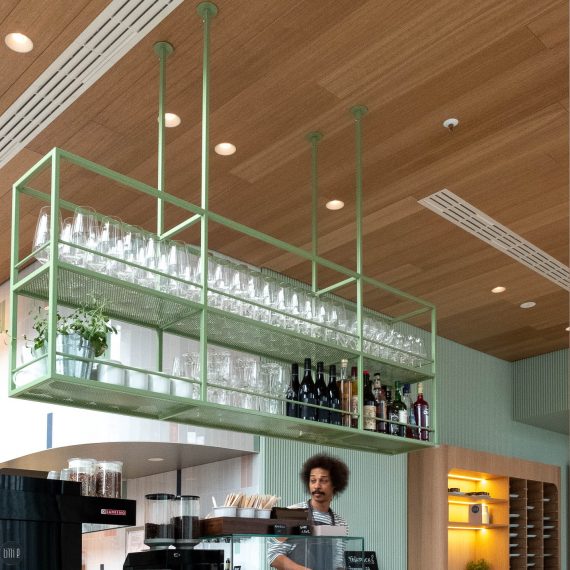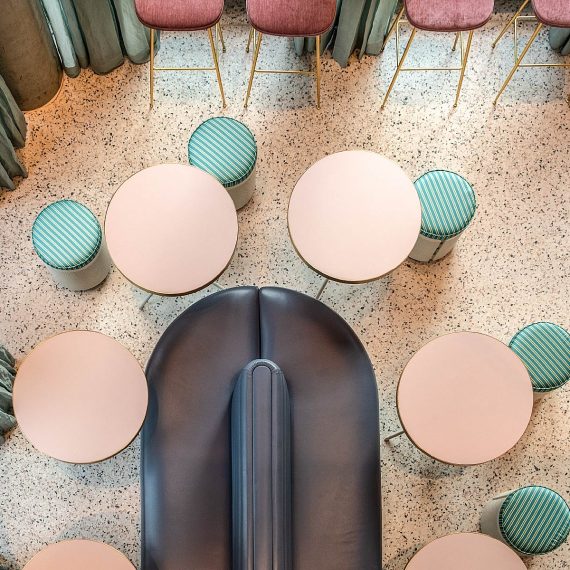 "Happy, light, feminine and inviting - that's the Lilli P!"
The Lilli P is characterized by a warm color concept in pastel shades, clean lines and retro-style graphic patterns. The wall covering of the exposed concrete walls plays with a texture mix of tiles, wallpaper and wood. The lower area has a café ambience with a self-service culture. A special centerpiece of the project: the tiled wall, where horizontally mounted wooden slats created like a large display, on which the menu can be individually applied with black letters. A poured terrazzo floor complements the light color concept of the entrance area characterized by expansiveness. In the upper area, a fluffy high-pile carpet creates an intimate bar atmosphere. Oversized spherical chandeliers hanging from the ceiling, like most of the furniture, were designed specifically for the restaurant.
Like an Andersen set, an authentic interior concept was created here, which invites you to linger and dream. The project plays with a duality that is the style of Stephanie Thatenhorst Interior. The Lilli P is urban yet plush, extravagant yet modern. ==