Bye-bye medical practice flair, hello feel-good ambience
These Kemptner rooms show that a dental practice can put a smile on its patients' faces as soon as they enter. That's because Stephanie Thatenhorst's approach of visually turning the new construction space to living rooms with warm walnut wood, residential fabrics and object-like furniture not only has a calming effect on visitors, it also turns the dental visit into an experience.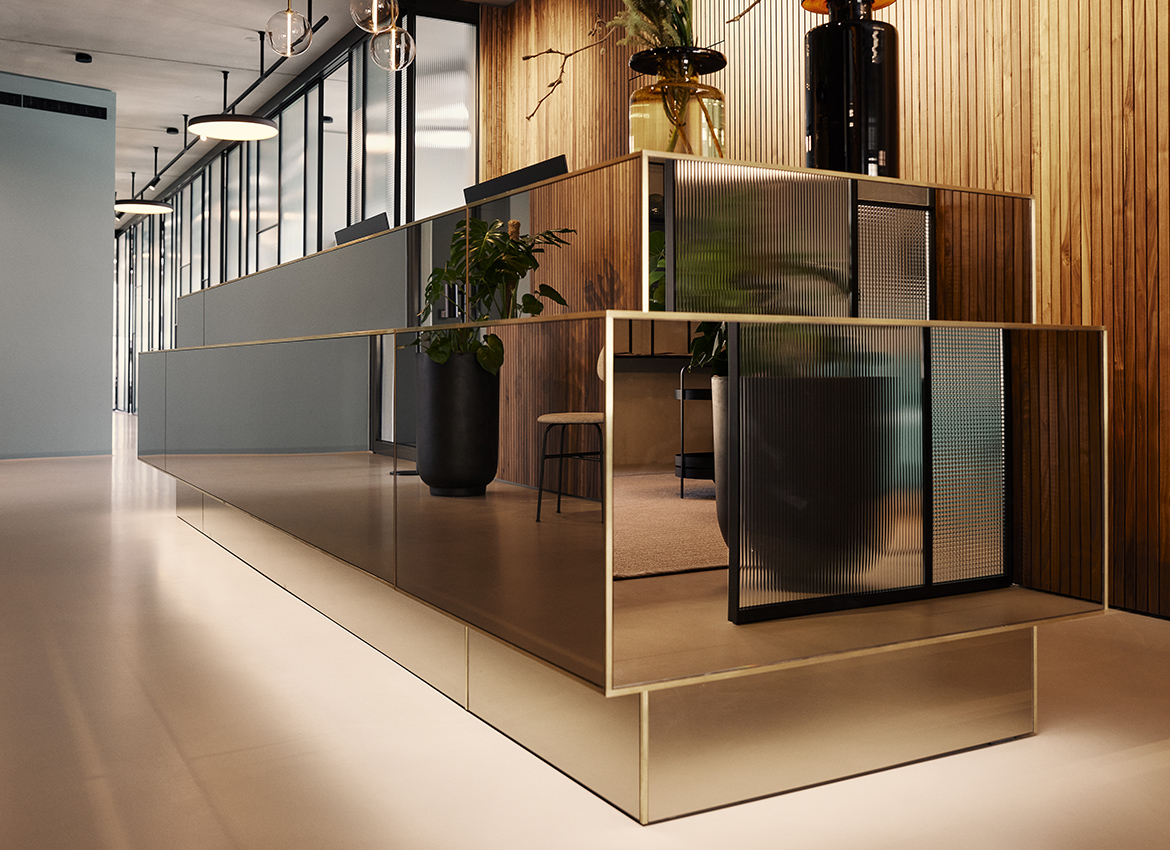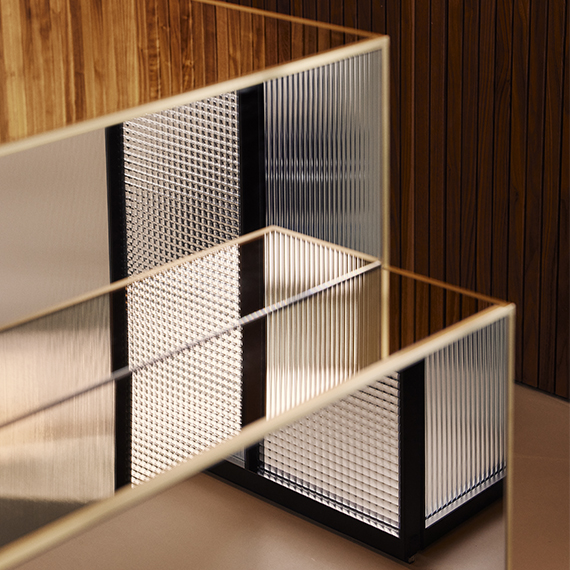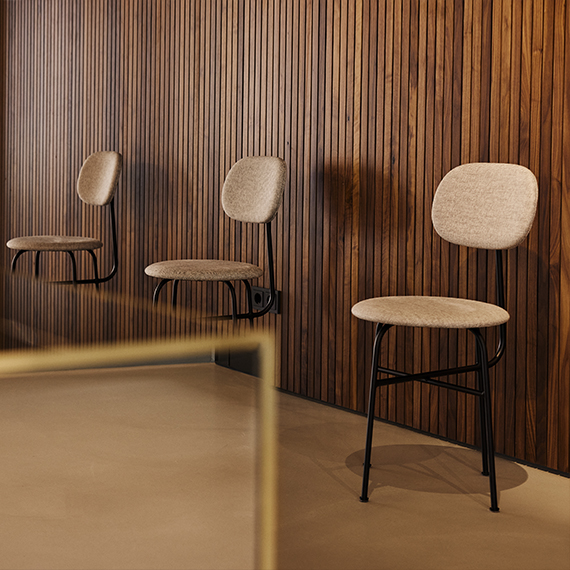 Warm Welcome
Like a soft focus and thoroughly turned towards – this is how the practice welcomes its visitors. That's because the monolithic mirrored counter enhances the warm lighting mood and natural grain of the walnut fixtures. Large-leaf monstera plants ground the setting.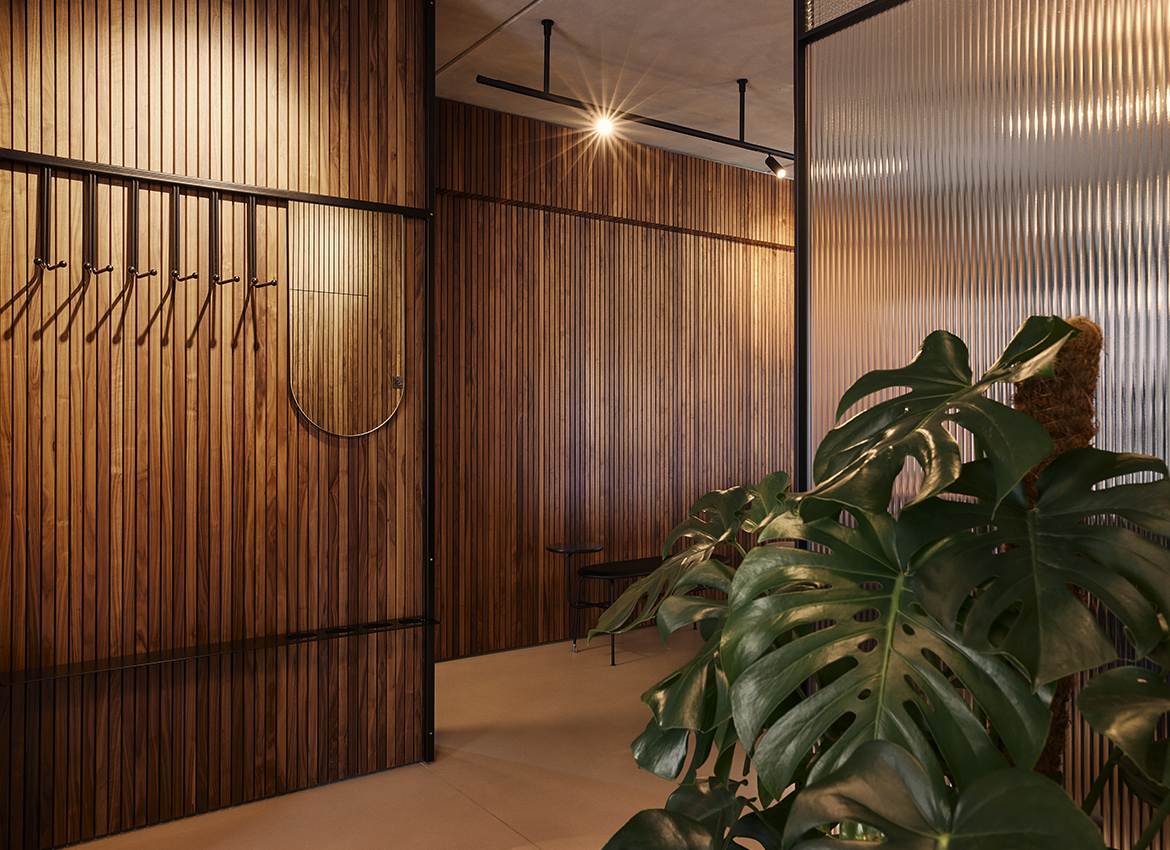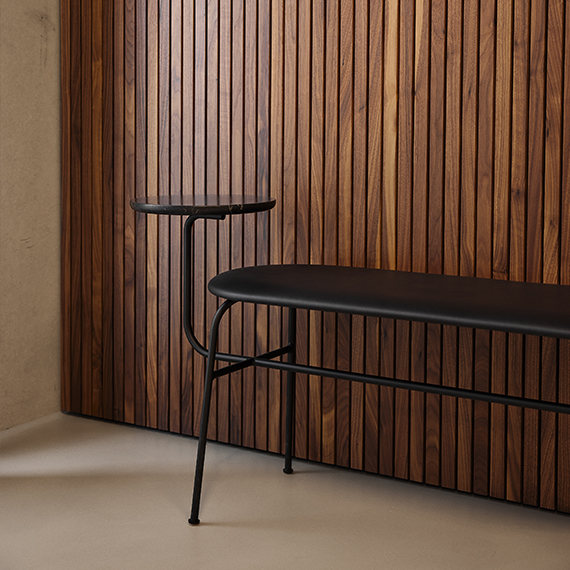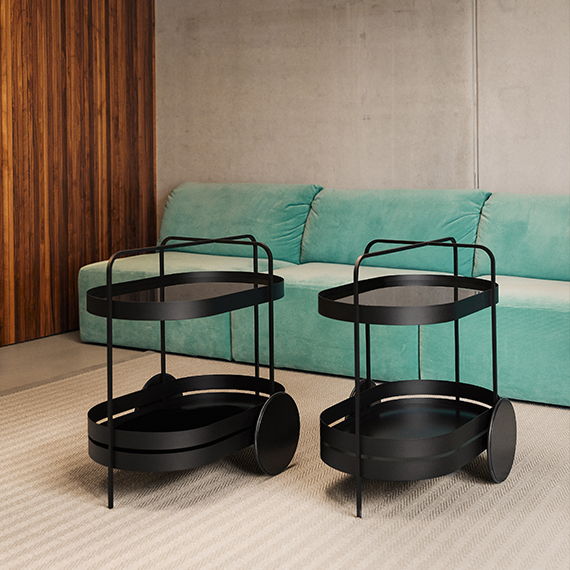 Beautiful waiting
Along the walnut fixtures, retro pieces from the coat rack to the chair (Gubi) lead almost intuitively into the waiting area, where Stephanie Thatenhorst relies on walls and ceiling made of exposed concrete as a contrast to the warm wood. The floor-to-ceiling modular sofa in iconic OP green (Gubi), the serving cart double (Schönbuch) and a filigree wall shelf add coziness to the space.
Includes 19% MwSt. DE

Delivery Time: 8-12 Weeks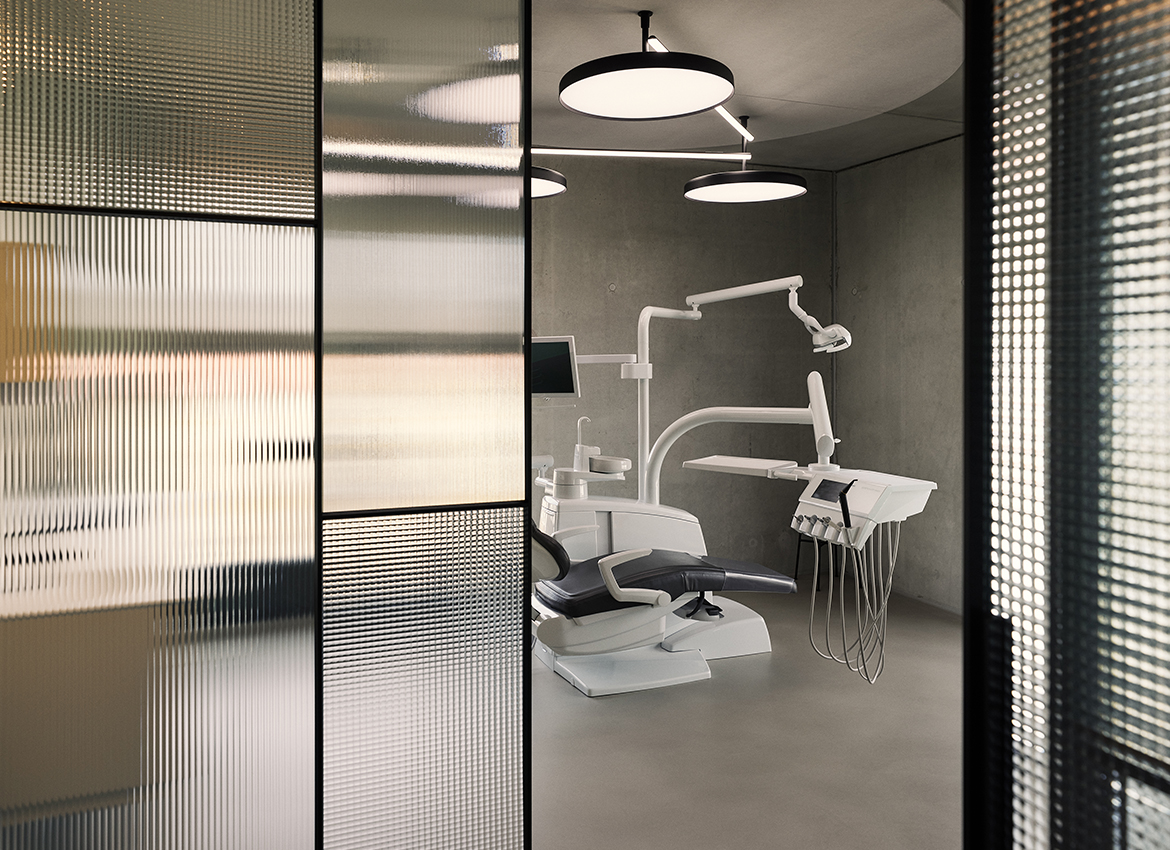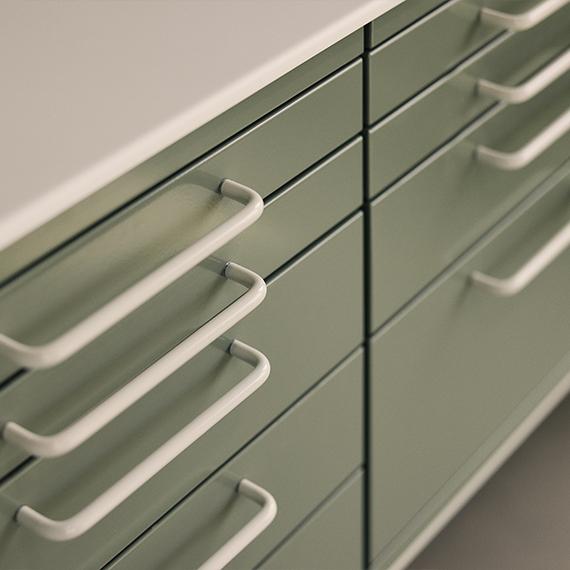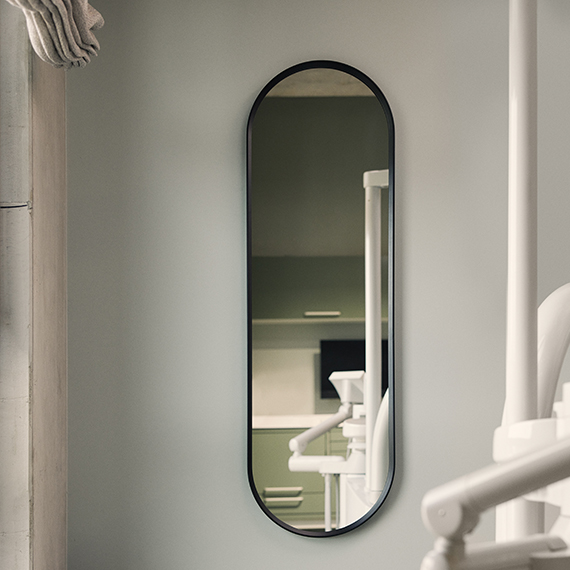 Where the magic happens
The treatment rooms are accessed via the uncluttered exposed screed floor that unifies the entire practice, through the structural glass and steel elements. There, reservoirs dipped in soft reed green have a calming and relaxing effect without losing their medicinal character. And details such as the stool for handbag or companion, the mirror (Menu), where patients can effortlessly get ready before leaving the room, and Roman blinds add living room touches.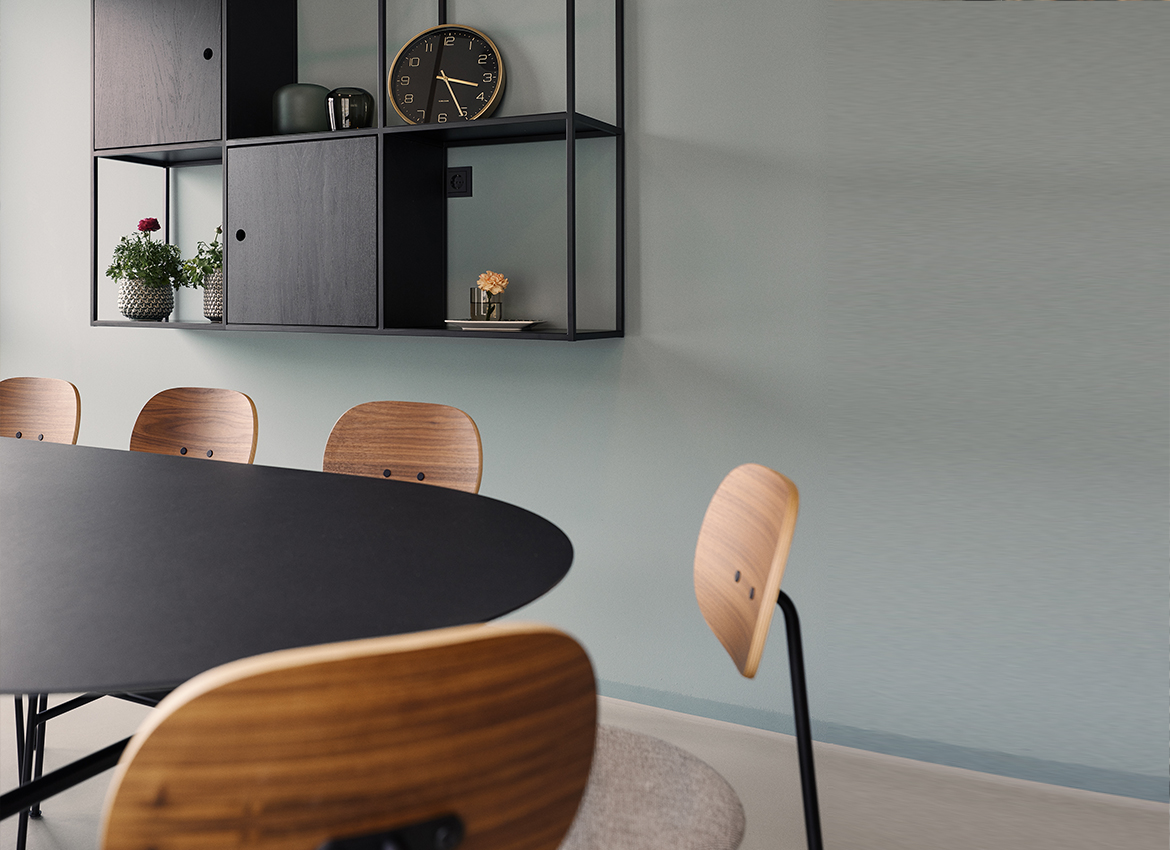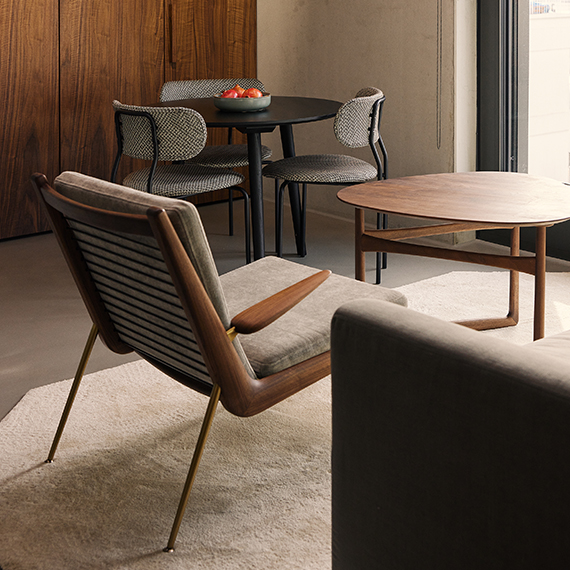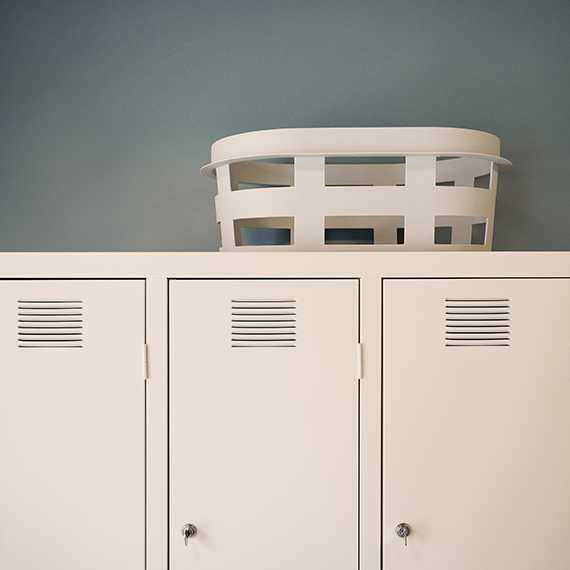 quiet place of retreat
What would a dental practice be without its team? That's why the homely style DNA together with sky blue is naturally also found in the social room. The long table offers space for meetings and lunch breaks. The walnut kitchen is made for small, motivational soul-food escapades. The changing area is deliberately more sober and reduced to the essentials: Classic lockers shine in off-white and are set off by the sky-blue walls.==
Fell in love with a product that is not listed?
Some of the products shown in the pictures are custom made for the object. You like a product that is not listed? Contact us, we will be happy to make individual pieces for you as well. We look forward to getting creative with you!
Contact