Cool, cooler, co-working!
Better togehter, is the thoroughly contemporary motto when it comes to offices in highly sought-after downtown locations. And the fact that a high-tech cosmetics company and a real estate company can be perfectly reconciled in terms of interior design is demonstrated by this unagitated concept.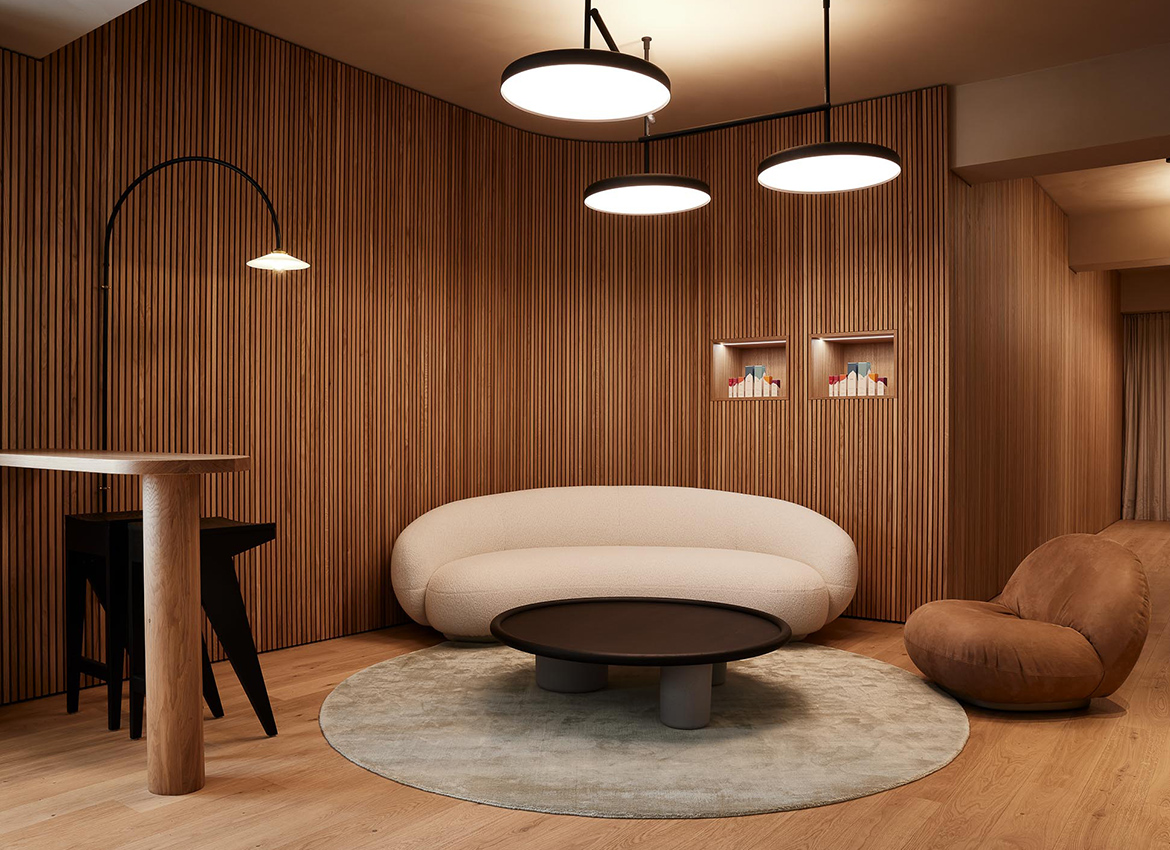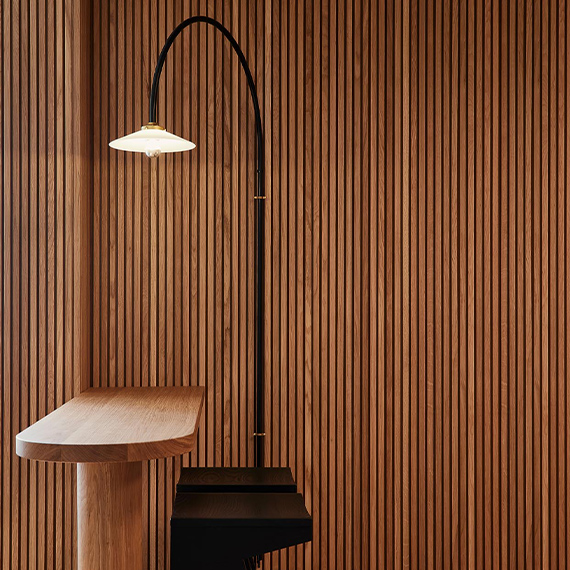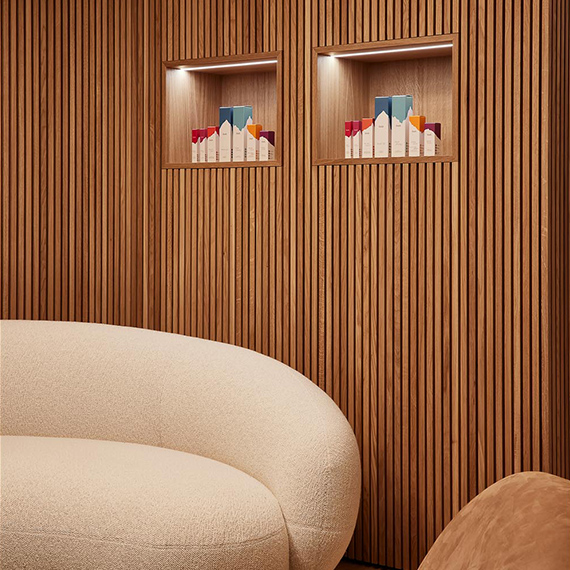 An entrée for all
Outside big city hustle and bustle, inside a place of tranquility to focus on customers and new projects. The room's shell, made with narrow oak staves, creates a warm ambiance AND showcases the company's own products in the integrated displays. Whether lightning meeting at the counter (bar stool objects of our days, wall lamp Valerie object) or appointment with feel-good flair (sofa and coffee table Tacchini, armchair Gubi) – thanks to the lounge character here both possible.
Includes 19% MwSt. DE

Delivery Time: 8-12 Weeks

Includes 19% MwSt. DE

Delivery Time: 8-12 Weeks

Includes 19% MwSt. DE

Delivery Time: 8-12 Weeks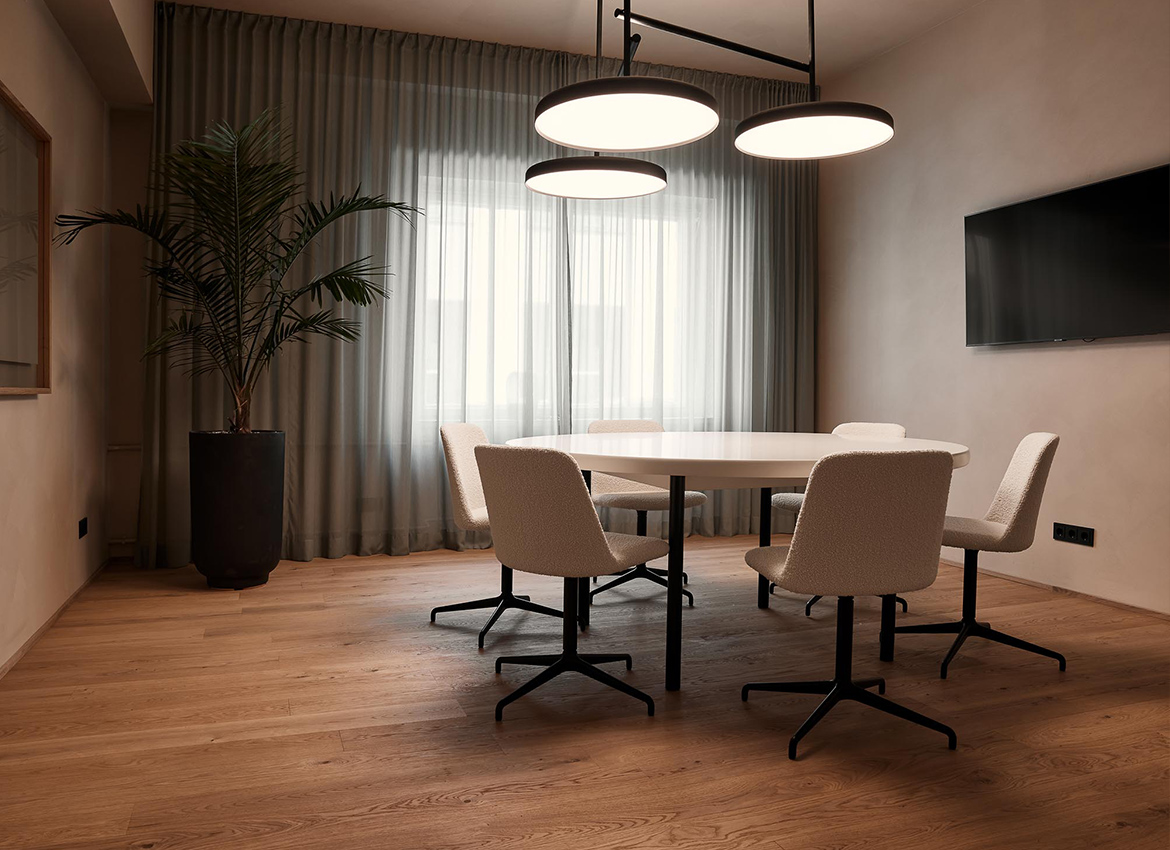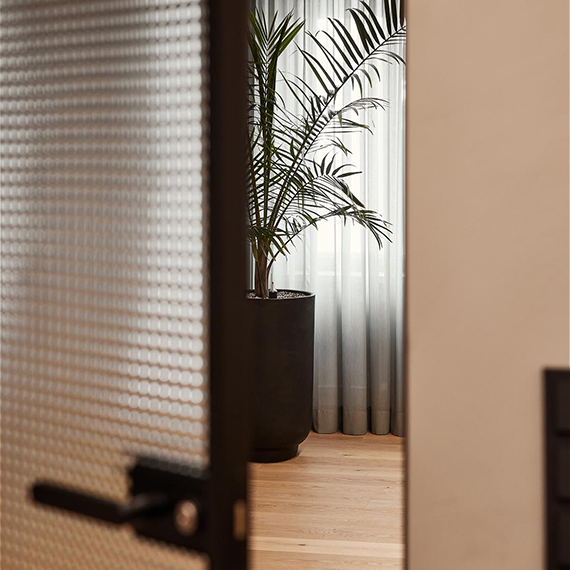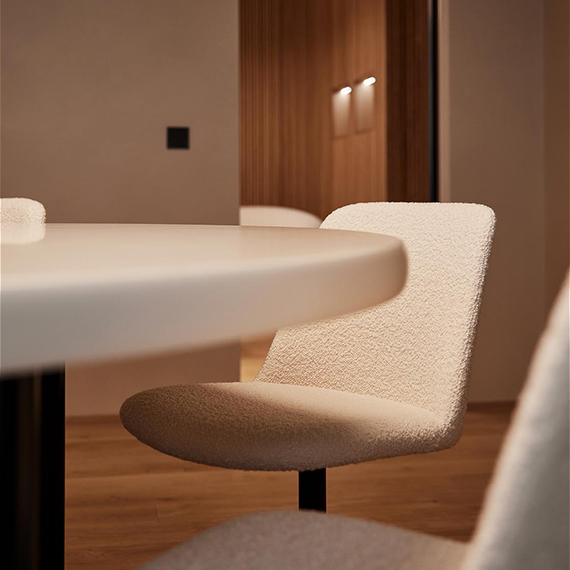 Round Table Reloaded
With a sandy loam color, oak planks, textured fabrics, plants and suspended lighting chandeliers (FLOS), Stephanie Thatenhorst brings the feel-good ambience to the meeting room, emphasizing the overall homely-clean look. A must-have is the classic conference table. In white and with teddy chairs, however, it not only looks ultra-modern, but also inspires meetings as carte blanche for inspiring ideas.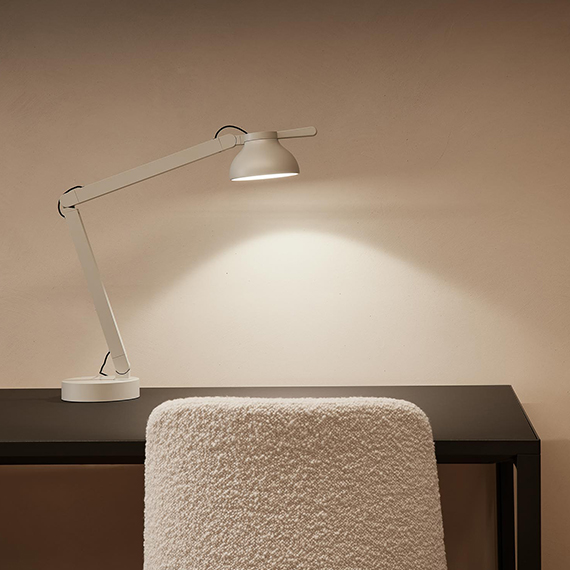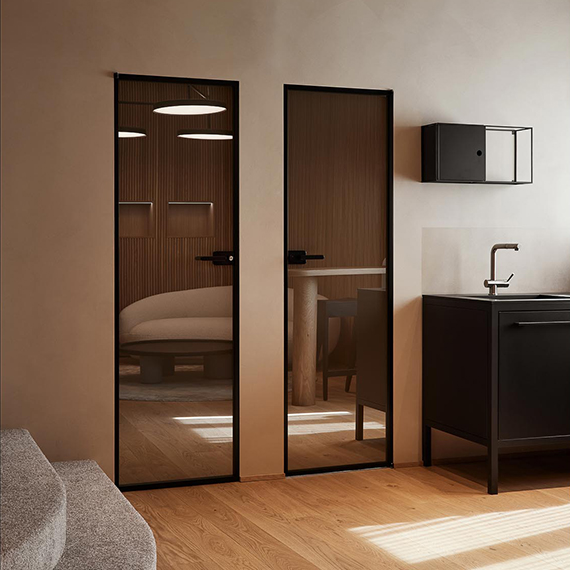 Perfect work-life balance
For calls or to simply work things through in peace, the office community relies on unobtrusive workstations whose table lamps clearly help to highlight the to-dos. And in between, a coffee in the anthracite-colored coffee kitchen not only provides a soothing break, but also inspiring views through the steel and glass doors.
Includes 19% MwSt. DE

Delivery Time: ca. 6-8 Weeks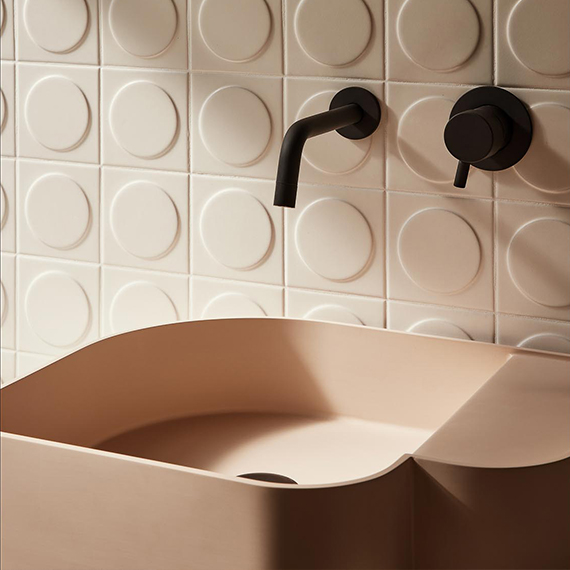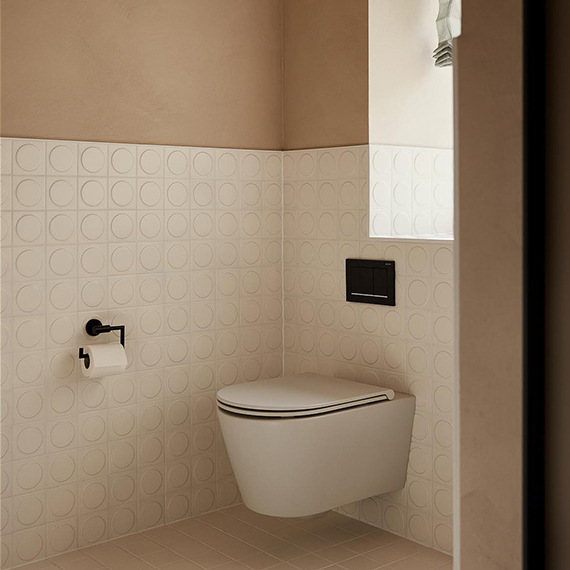 Pure retro elegance
The bathroom of the co-working space proves that both realtors and beauty experts have a soft spot for beauty. The combination of powdery clay paint and retro tiles transforms the functional guest bathroom into a small oasis of well-being. Simply ideal for freshening up for the next appointment.==


Fell in love with a product that is not listed?
Some of the products shown in the pictures are custom made for the object. You like a product that is not listed? Contact us, we will be happy to make individual pieces for you as well. We look forward to getting creative with you!
Contact