At this contemporary Munich Asian fusion fast food restaurant, the image of the outside world and the image of oneself match perfectly! That's because of the food and Stephanie Thatenhorst's open floor plan, which stages deep insights into the cooking and exciting views of downtown Munich.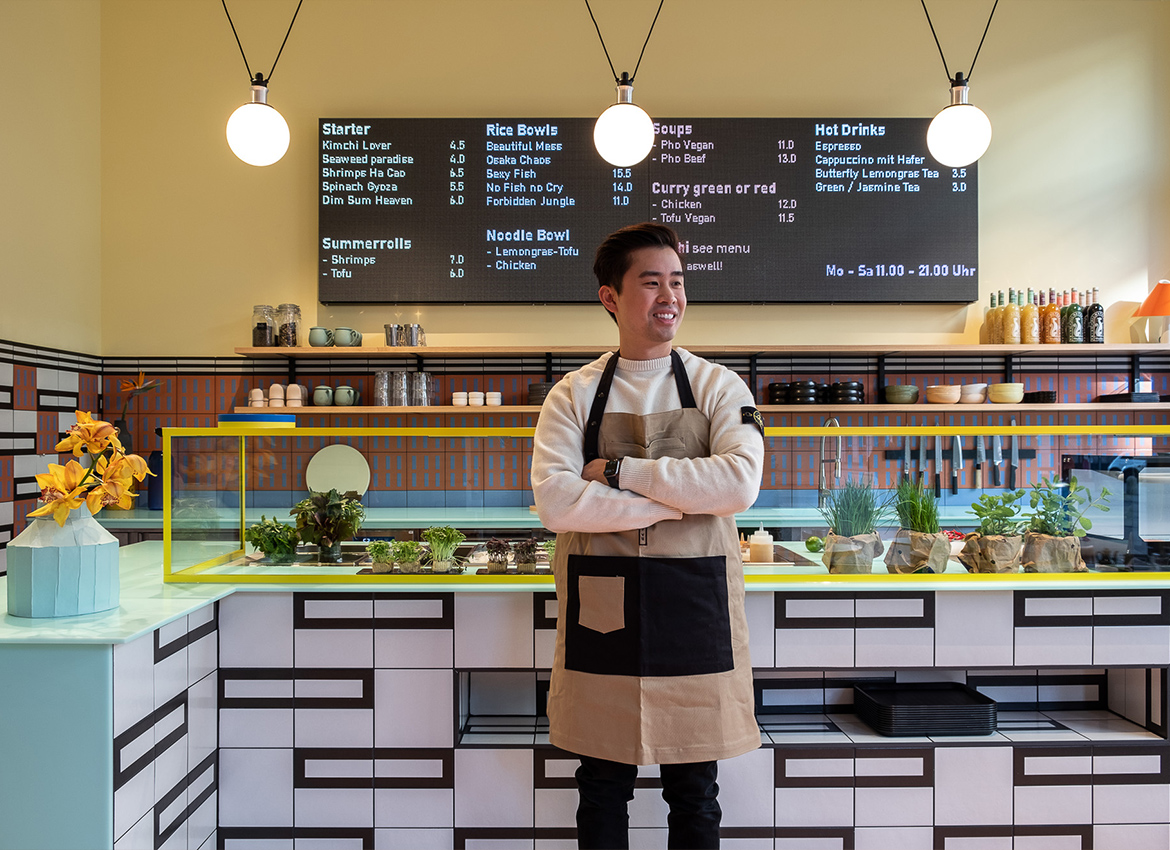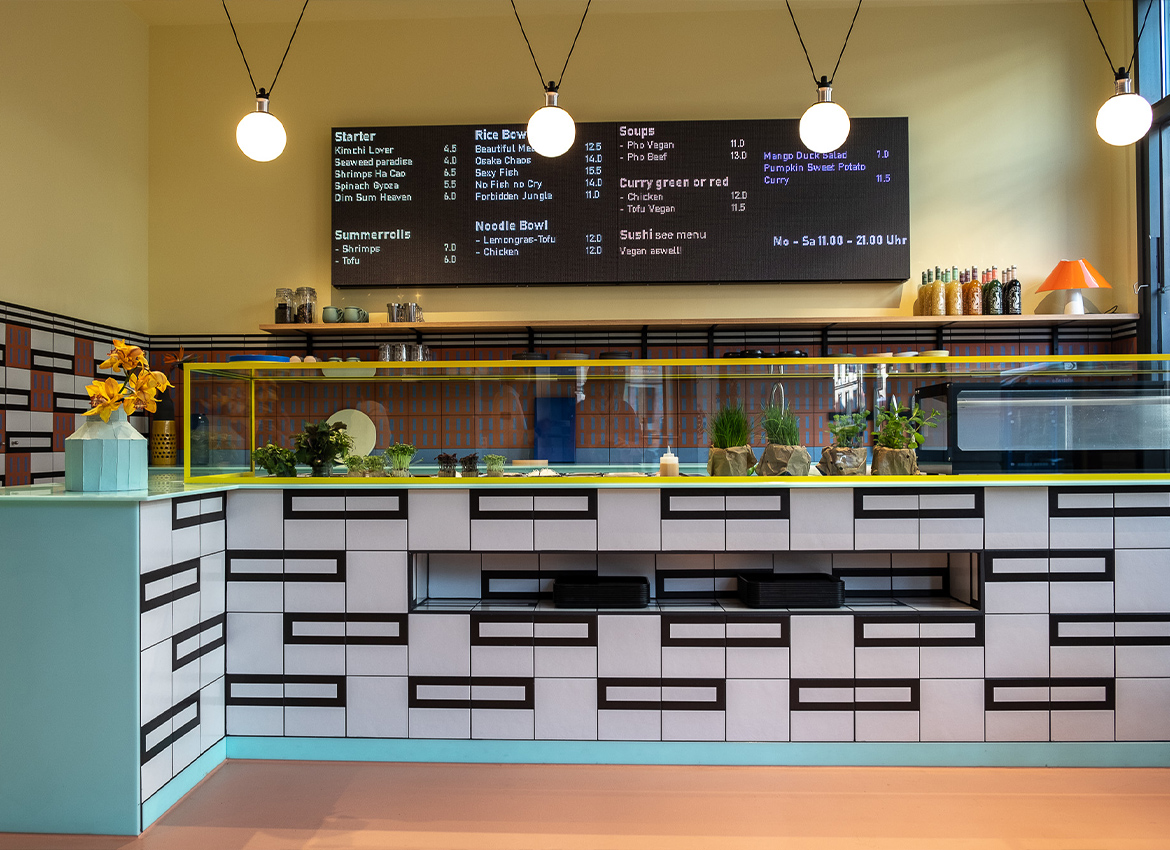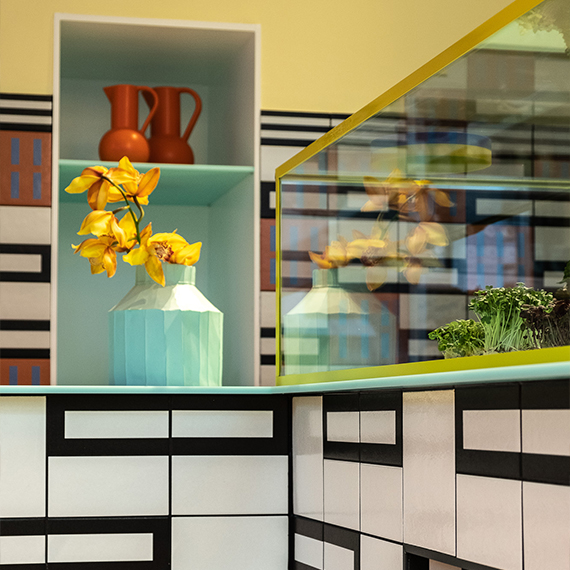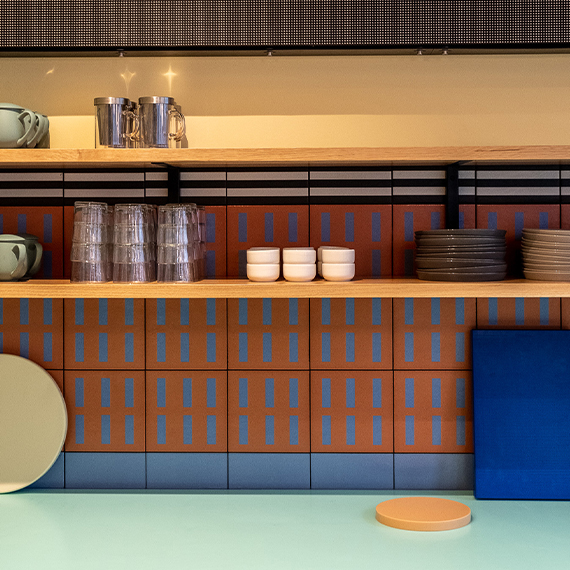 Fresh, fresher, Asian Fusion
Vegan dishes from curry to sushi are available in this store with fish or meat only. A new approach to which the transparent room design fits. Because cooking and eating are done in one room. Hof holds the long counter, on whose robust solid surface in turquoise fresh ingredients in the bright yellow showcase frame whet the appetite and are processed directly. All-around modern show cooking in spectacular tile layouts from minimalist to vibrant (Mutina).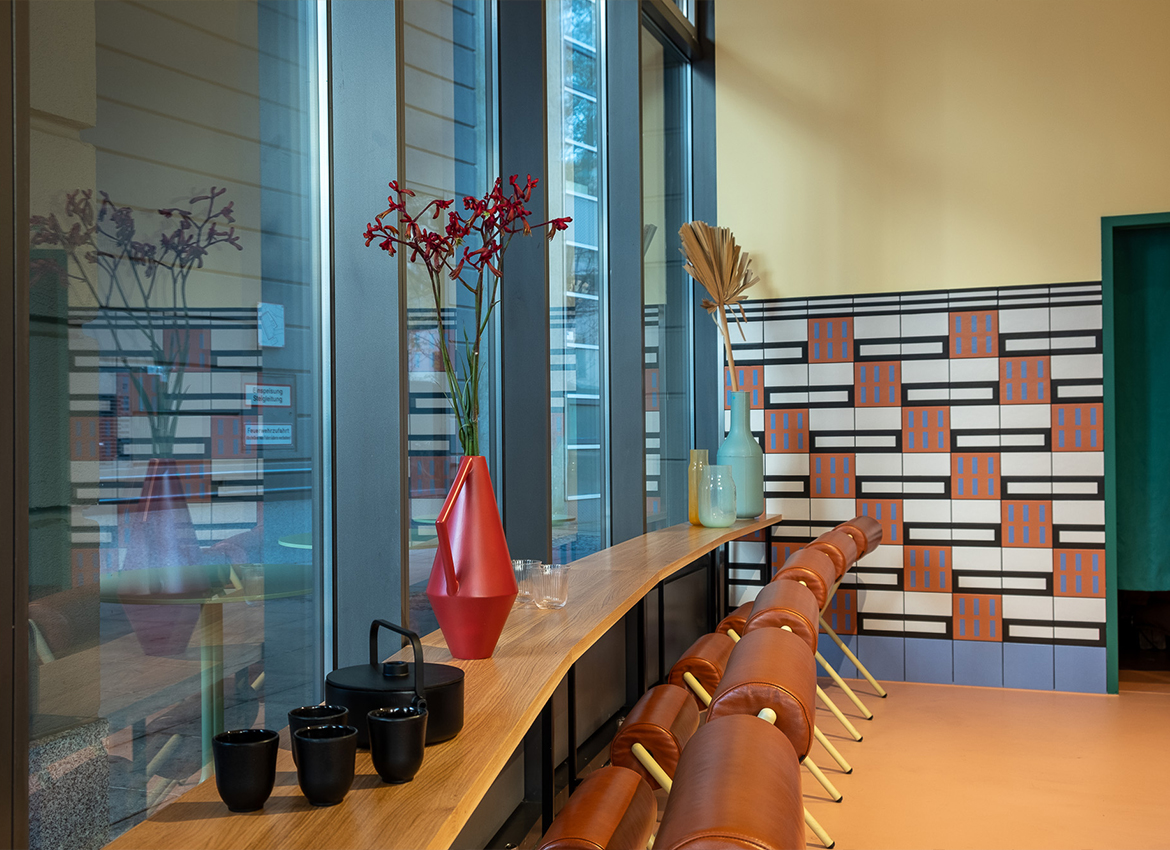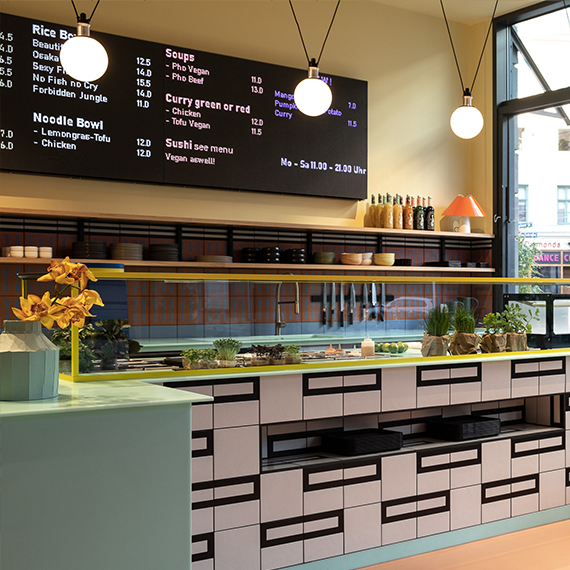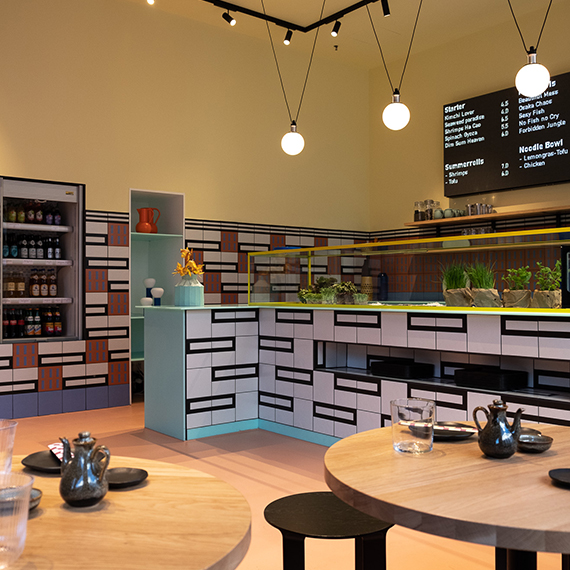 In the maelstrom of colors, shapes & food
Those looking for distraction despite exciting cooking insights or inspiring interior highlights such as the vases, jugs and lamps (Paola Paronetto, Raawii and DCW) can make themselves comfortable at natural wood tables with black lacquered stools and observe the striking exterior effect of the interior concept through the XL window front. Aesthetes are literally drawn into the maelstrom of colors, shapes and patterns.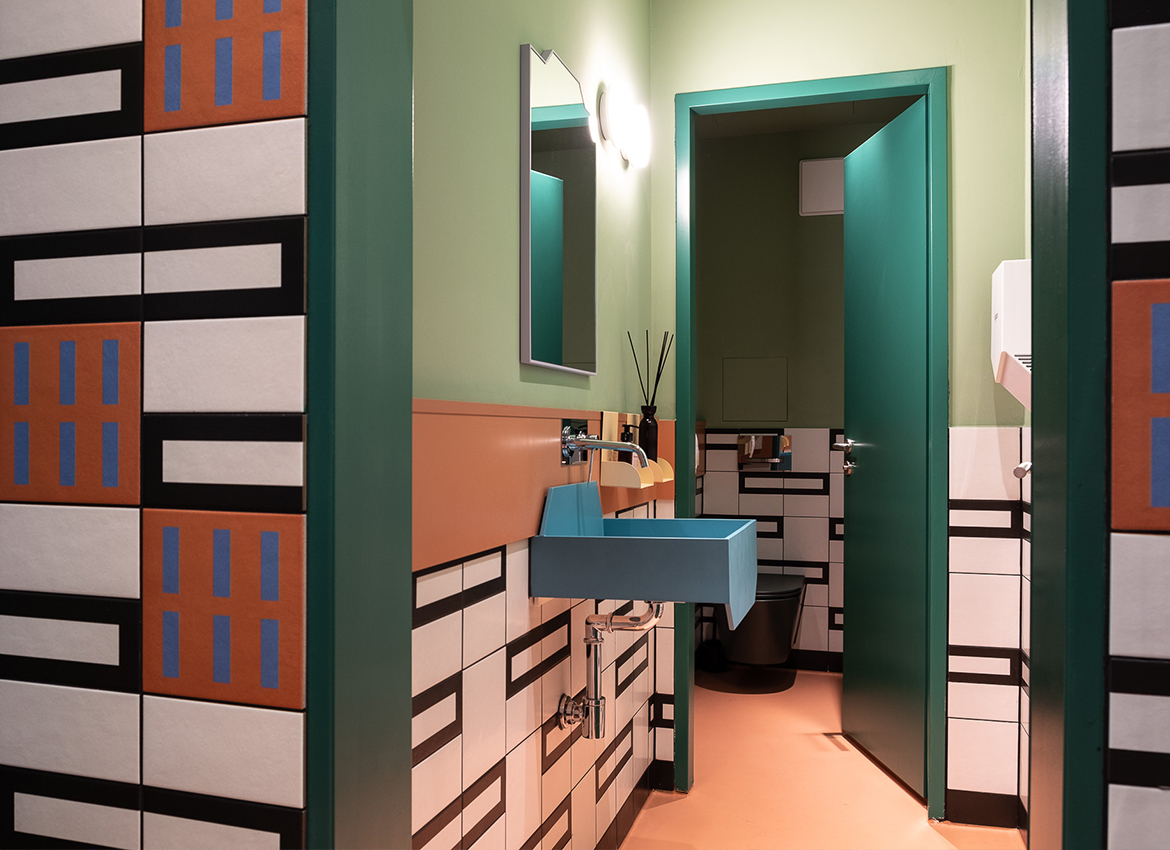 The bath? Naturally true to style
There shall be guests who judge the quality of the restaurant by the interior of the bathrooms. Definitely a "10 out of 10" here! Because wow effects from precious bathroom ceramics (ex.t) in Bleu to the continued, individually curated tile mural with recognition value and doors in allover blue-green give the Asia snack all around the unexpected, creatively cool and yet completely natural studio look.
.
Fell in love with a product that is not listed?
Some of the products shown in the pictures are custom made for the object. You like a product which is not listed? Contact us, we will be happy to make individual pieces for you as well. We look forward to getting creative with you!
Contact