In the west of Munich, the kupa Kitchen & Working Lounge is a highly contemporary happy place that city dwellers around the world crave, according to trend researchers. Stephanie Thatenhorst's interior cocktail deliberately consists of vibrant colors, tactile textures and wow moments.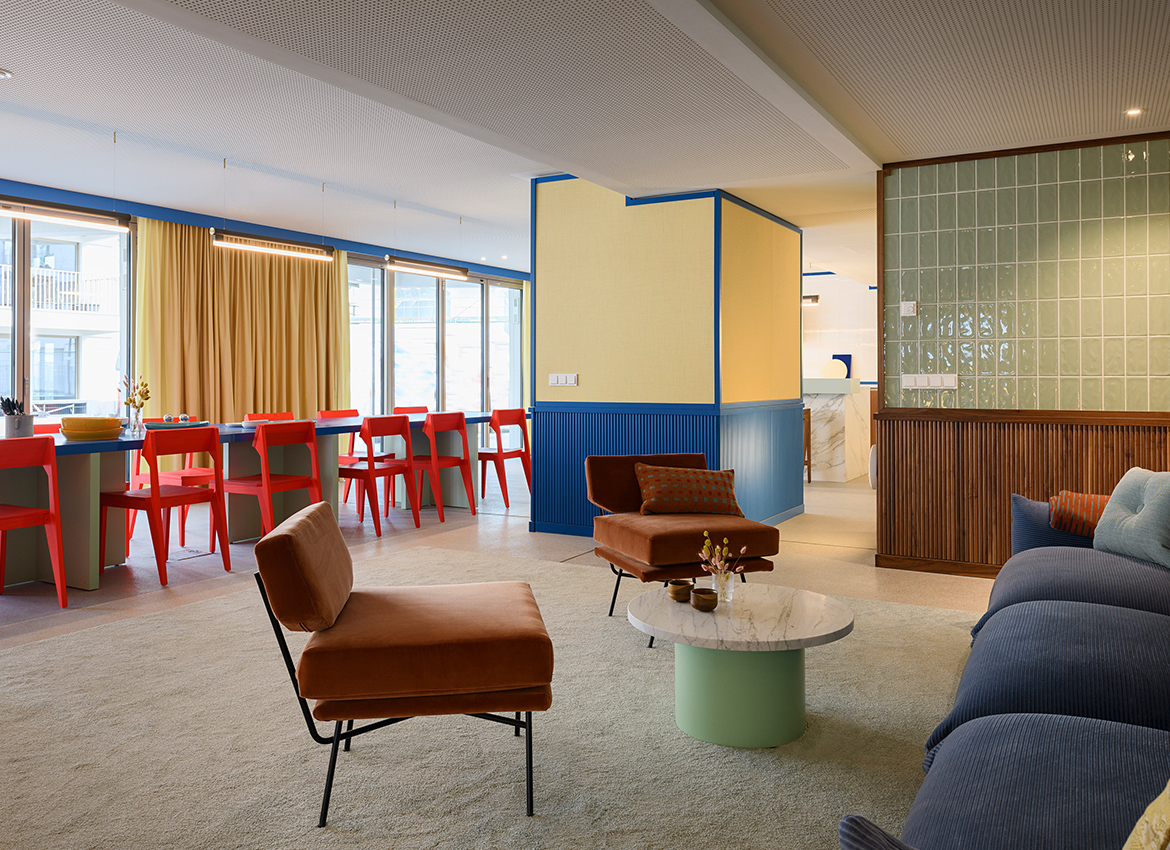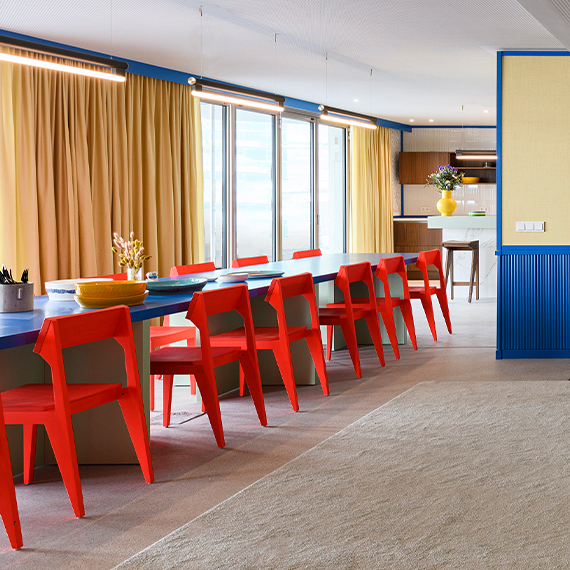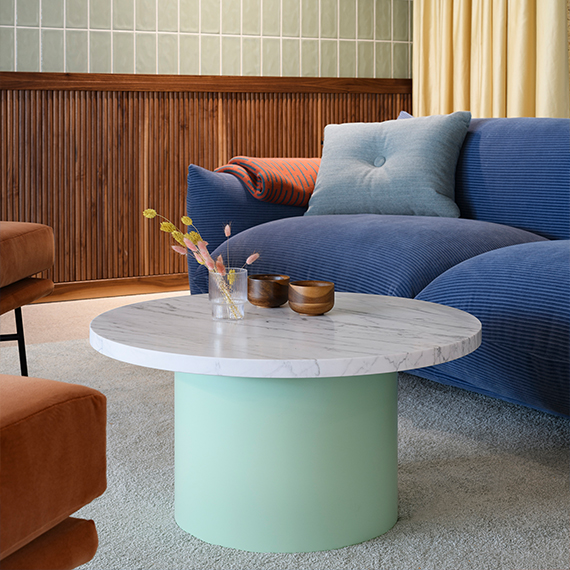 "The kupa Kitchen & Working Lounge is a place that is much more than the sum of its parts. It is a feel-good place that brings residents together and enables them to exchange ideas and share experiences. My goal was to create spaces where neighborly togetherness can develop."

==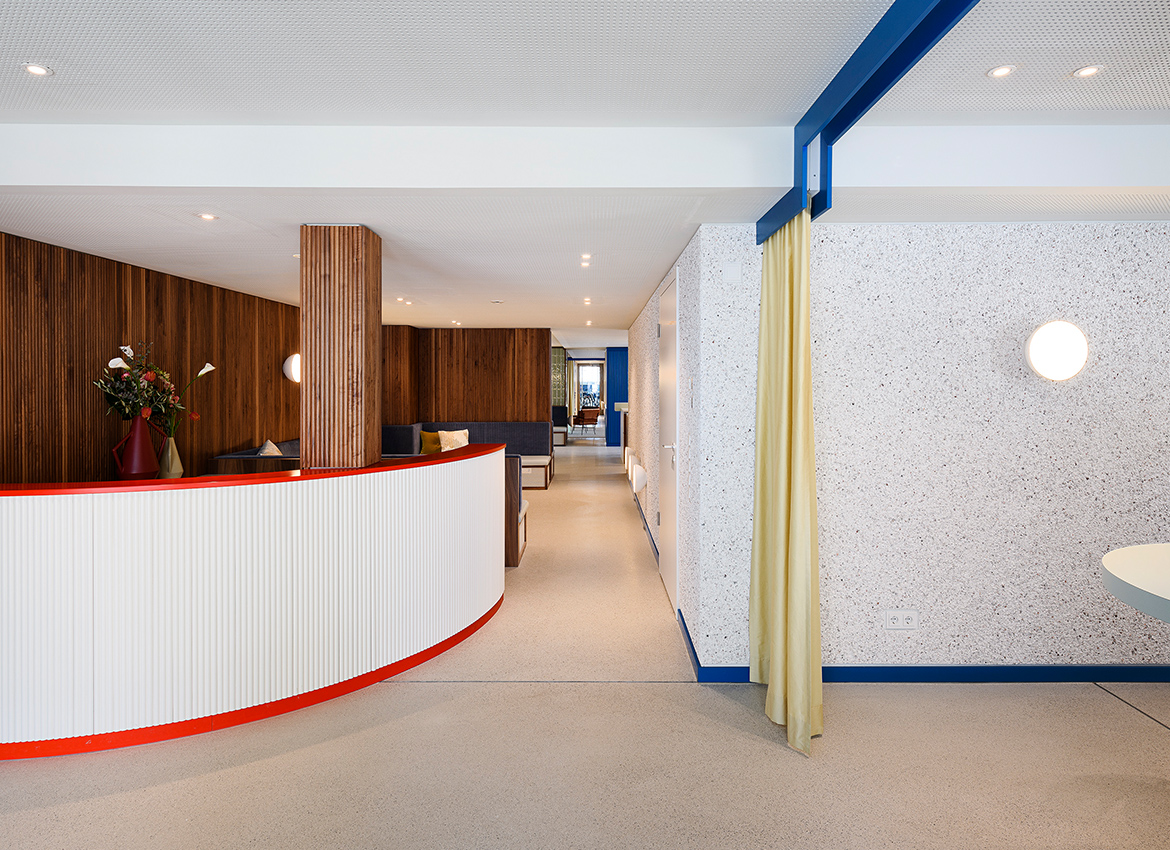 Welcome to New Work & Co.
Just like in their favorite restaurant, residents of the Pasinger kupa are welcomed by the concierge in the Kitchen & Working Lounge. Stephanie Thatenhorst has transferred the front desk (like the trick of creating communal spaces and more intimate places) as a stylistic device from her restaurant concepts to the sharing space. As a familiar material, the exterior plaster finds its way into the interior, where it is combined with wall panels and room divider curtains in sunny yellow.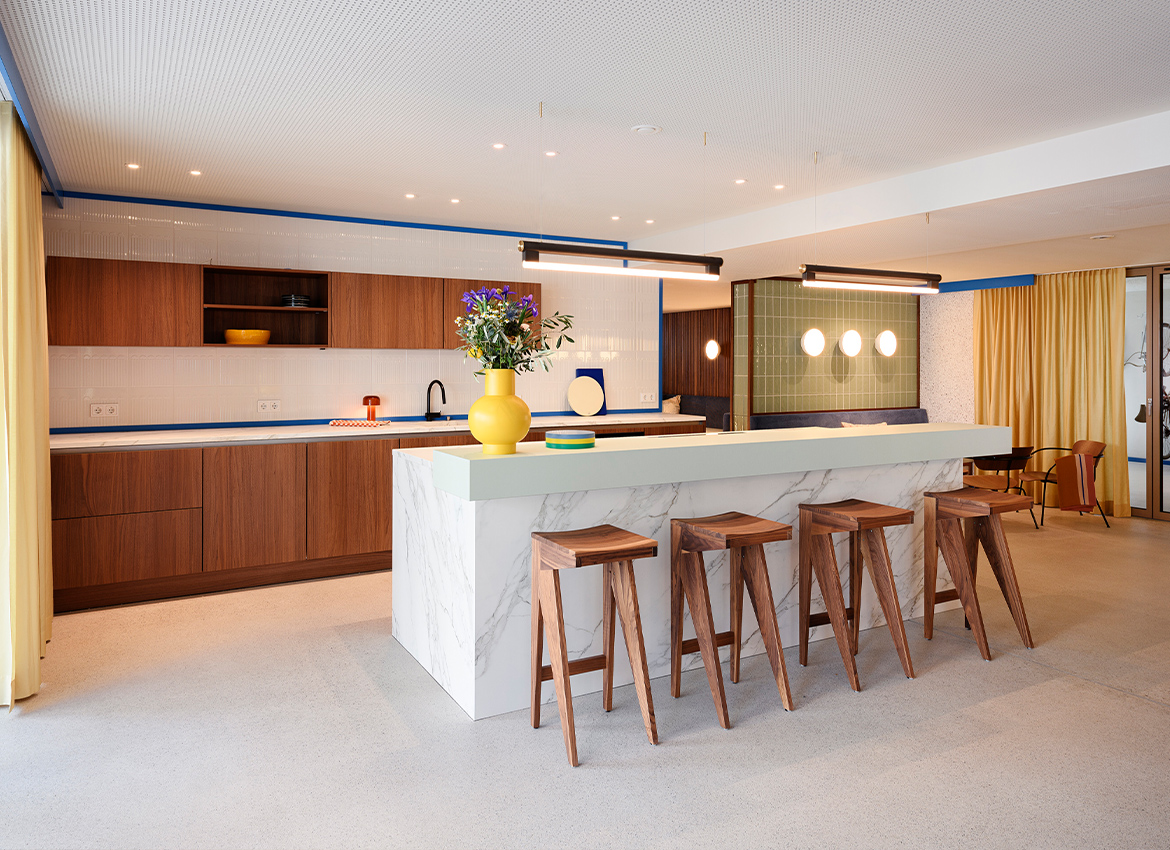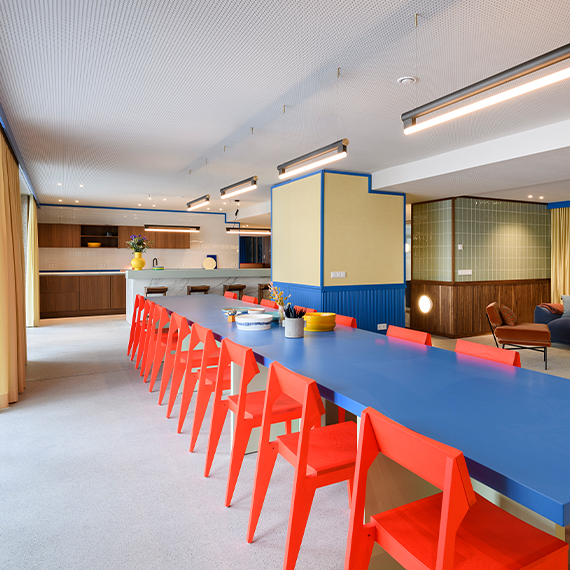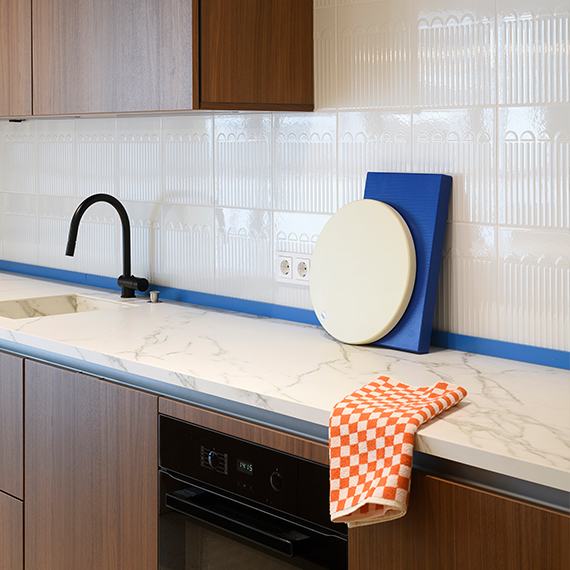 Cooking as an event
Get together, celebrate something or celebrate the neighborhood – all possible due to the spacious kitchen with extravagant tile backsplash (Ceramica Vogue). The eclectically combined layout of neon red chairs (Objects of Our Days), individually designed table (Bannach) and eye-catching tableware (Serax) offers the best conditions for culinary adventures, which can start classically at the bar and end perfectly in the cozy lounge (Arflex). Thatenhorst's signature pieces, such as lime green wall tiles or wooden slats, add special character to the room.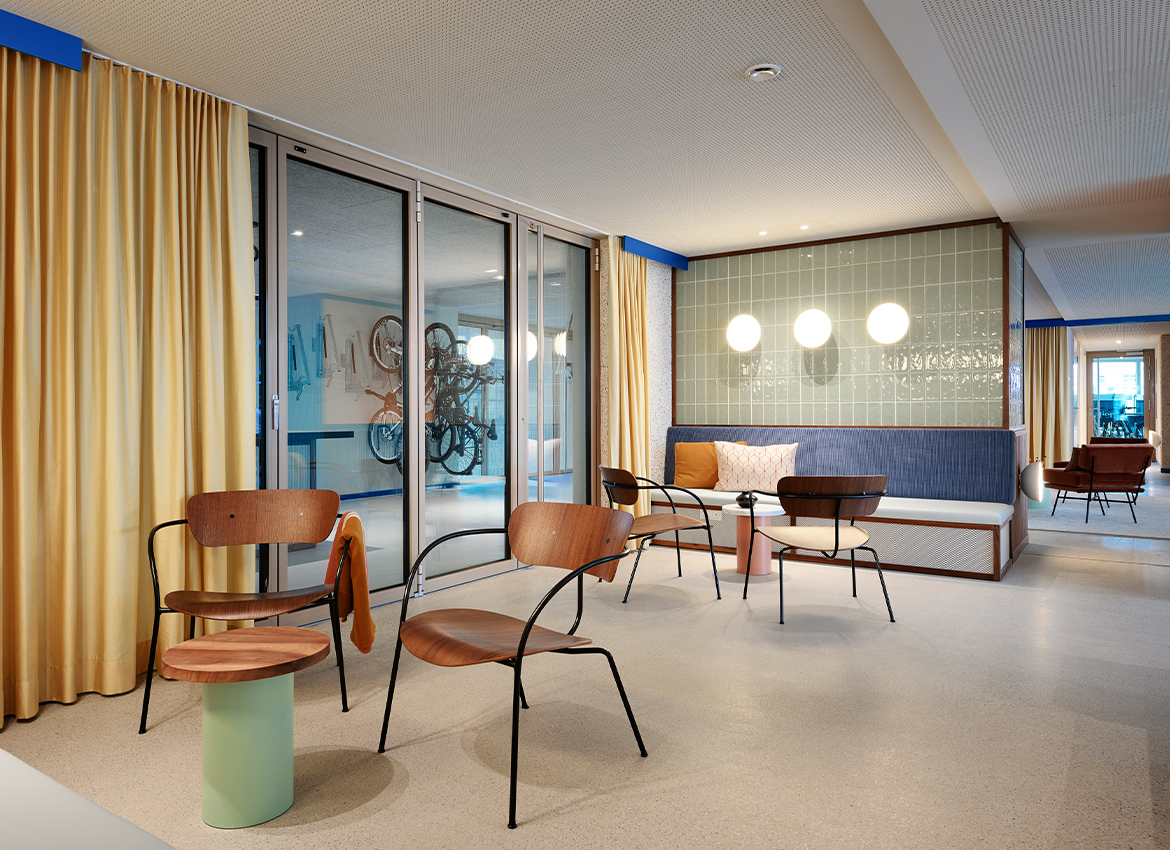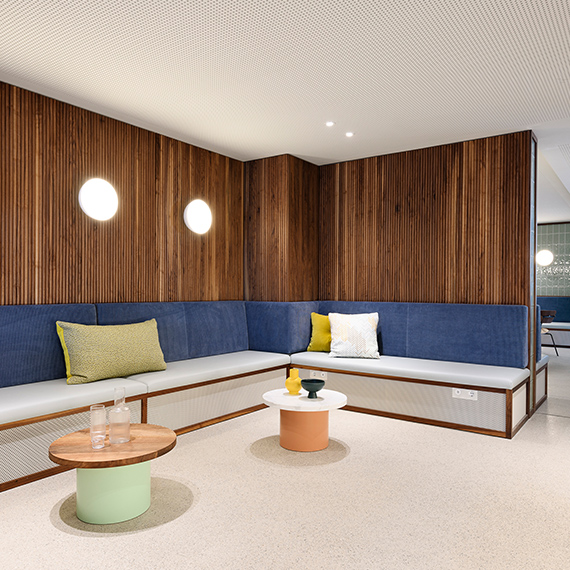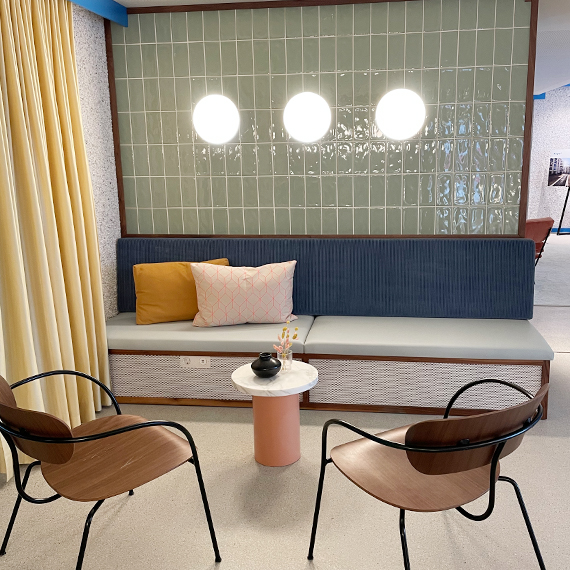 Meet & Greet
New Work has long been part of everyday life, and it's high time to bring new routines into community spaces. For example, in the spacious working lounge of the Pasinger kupa, which features clearly arranged seating areas and has power outlets and USB ports everywhere you really need them when working with a laptop on your lap. Namely, smart under the benches.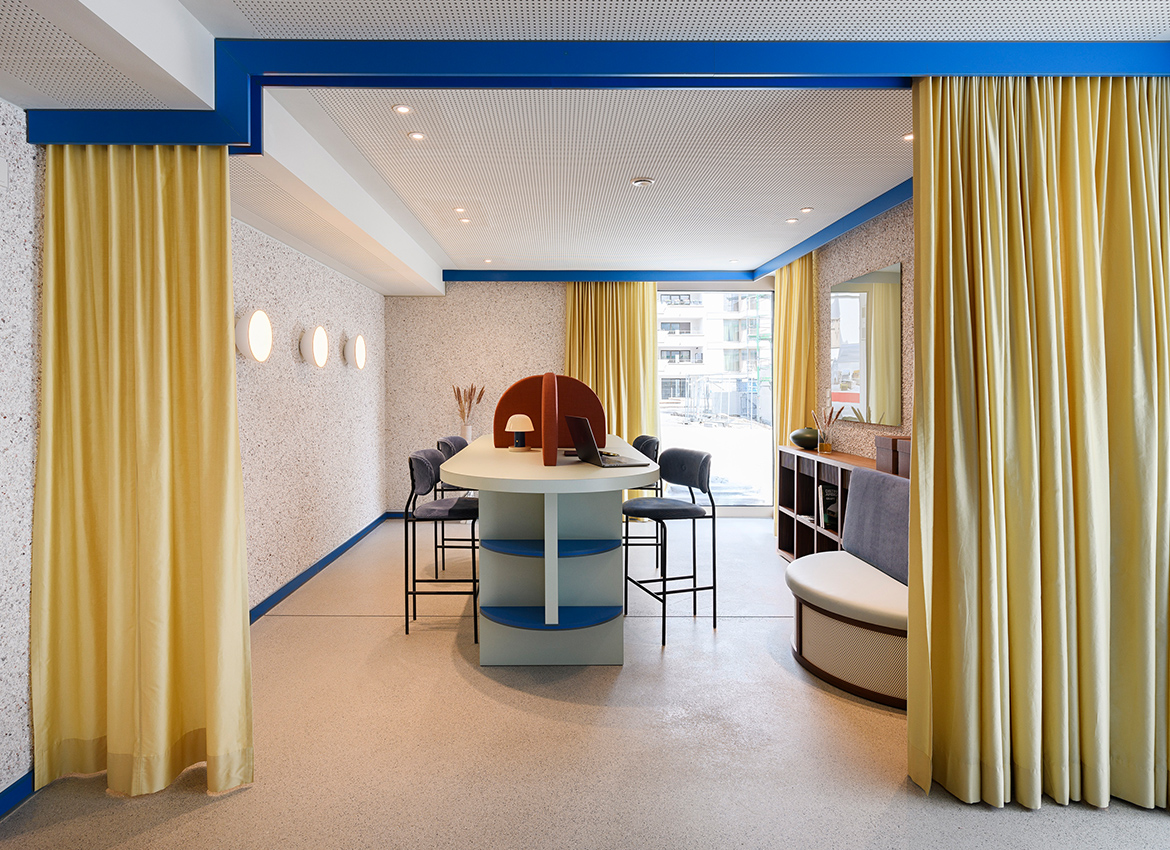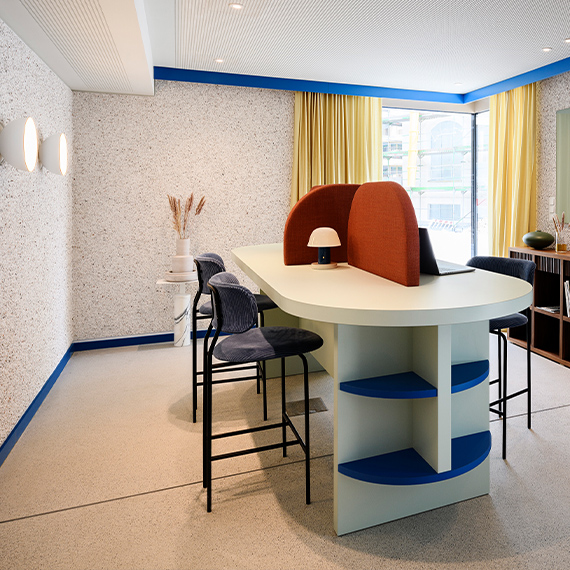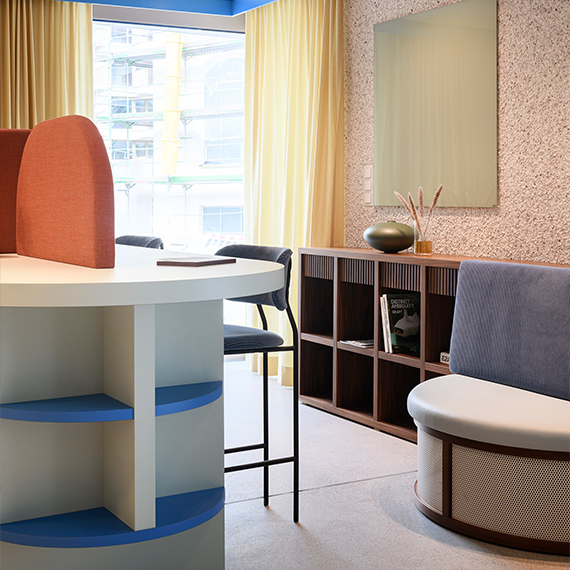 Deep Work for all
At the large work table in a good-humored retro look, rust-red acoustic modules ensure that all New Work fans get into the flow. This stylishly separates work areas and secures deep-work units on the comfortable cord-velvet bar stools (Gubi). Best of all, the unexpected combo of exterior plaster, decor and art draws sights during video calls.
Fell in love with a product that is not listed?
Some of the products shown in the pictures are custom made for the object. You like a product that is not listed? Contact us, we will be happy to make individual pieces for you as well. We look forward to getting creative with you!
Contact