Back from the south, we all miss it: the lightness! It is clear that a family with a Greek background wanted precisely this lightness from Stephanie Thatenhorst in the interior. With a desaturated color palette, luxurious materials and the extra portion of individuality, the single-family house from the 1930s was dived in southern light, and not just visually. It also received a lot of joie de vivre!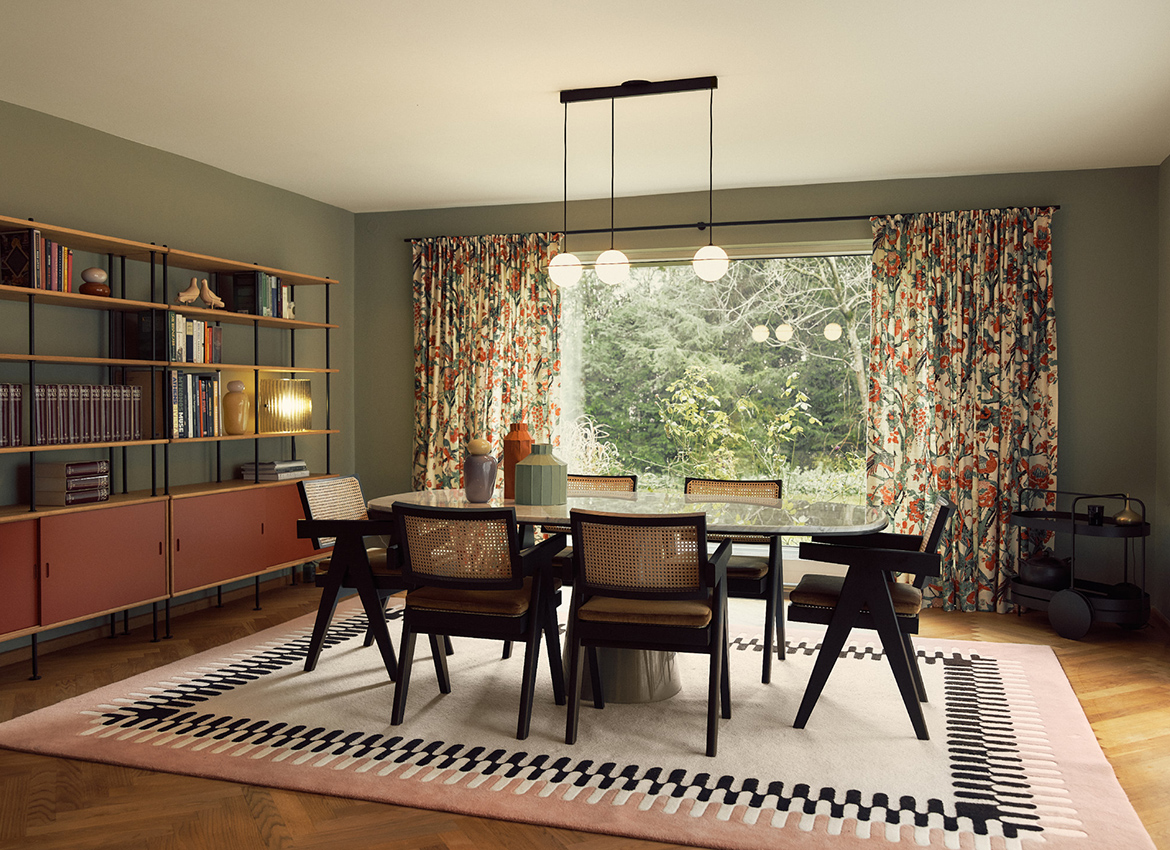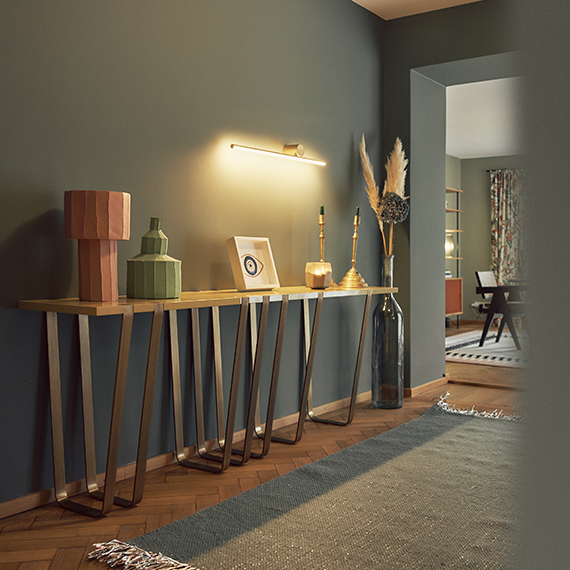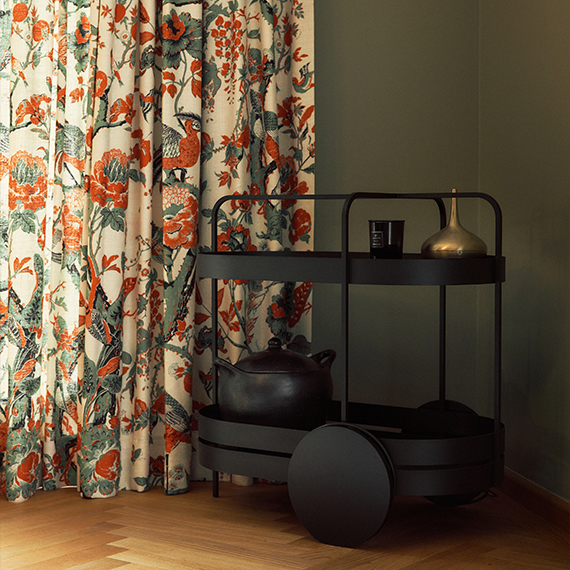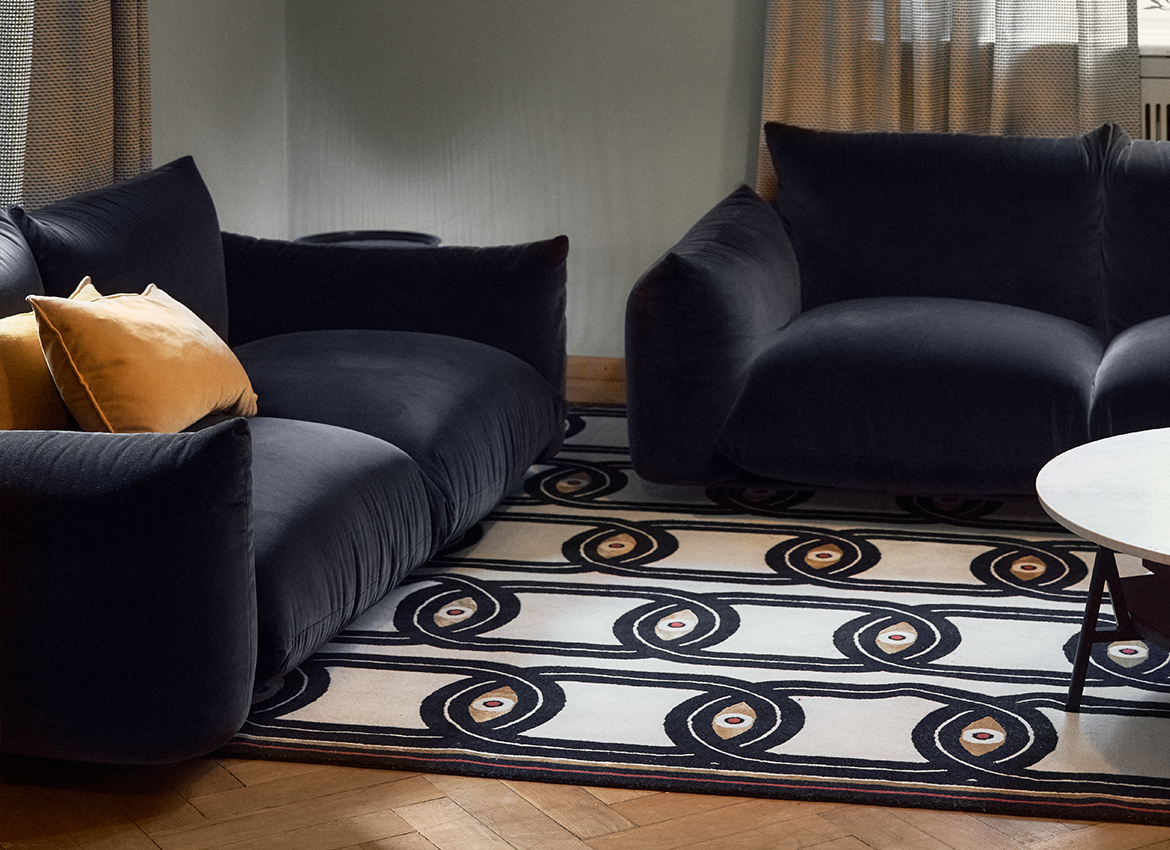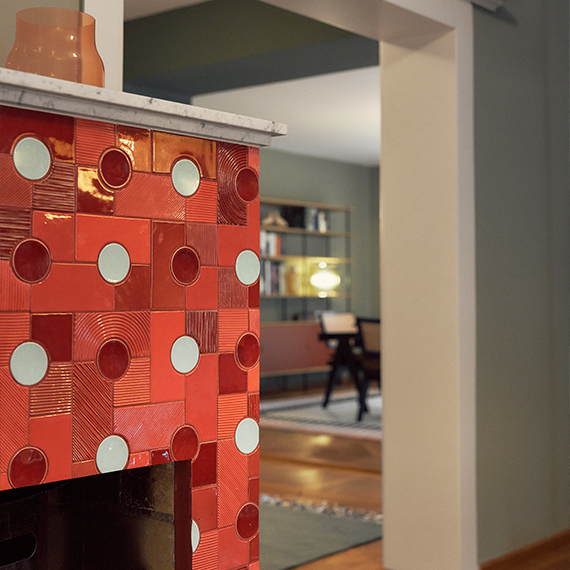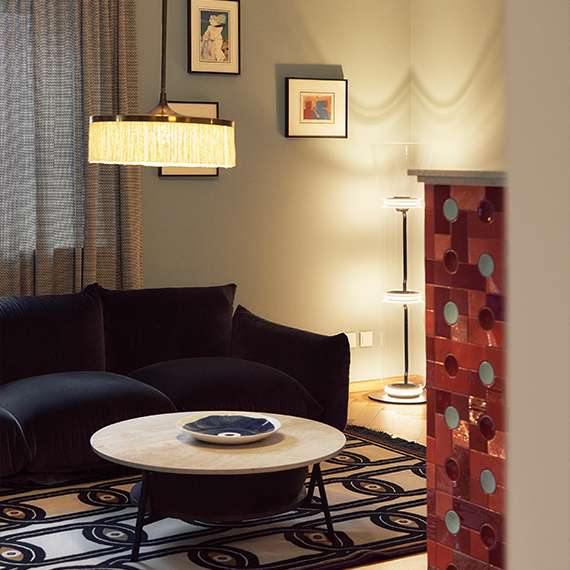 Stage for living
Existing, such as the fireplace, gets zeitgeist with colorful Venetian tiles in Brit-Chic (Bottega Nove). The carpet with artisan charm makes a good match with the velvety shimmering sofa classics (Arflex). They form (not only visually!) The calm pole of the room, which is given Mediterranean theatricality by the spectacular lights (DimoreMilano, Flos).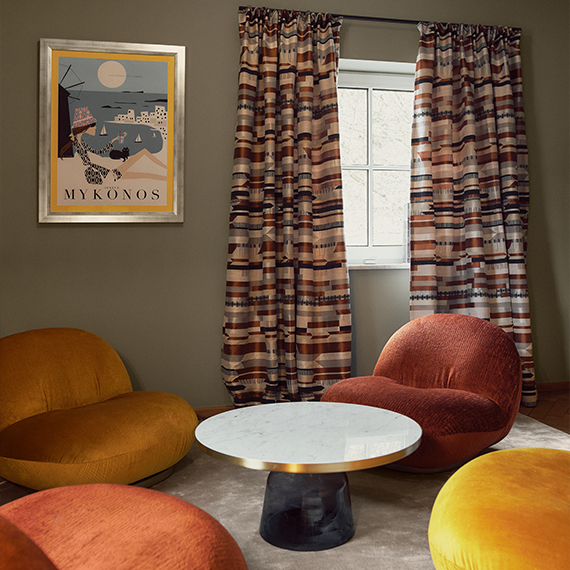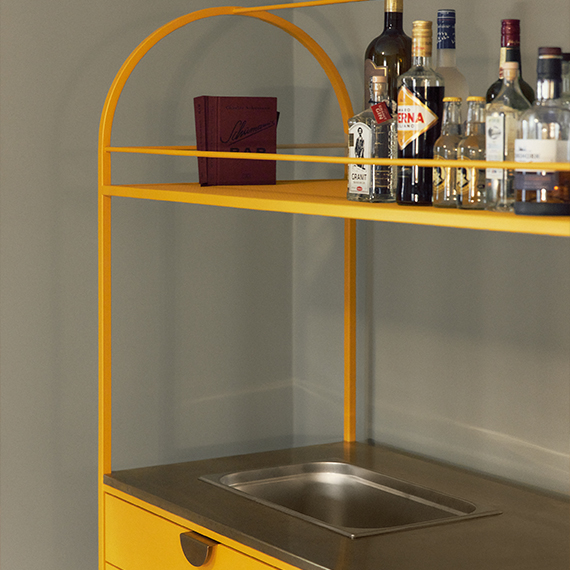 Celebrate parties (in style!)
celebrating hospitality in a loungy atmosphere! For example, with the bar trolley in sunshine yellow designed especially for the hosts. With integrated ice container, predestined for all uses from aperitif to after-dinner drinks and can even be used on the terrace in summer thanks to the wheels!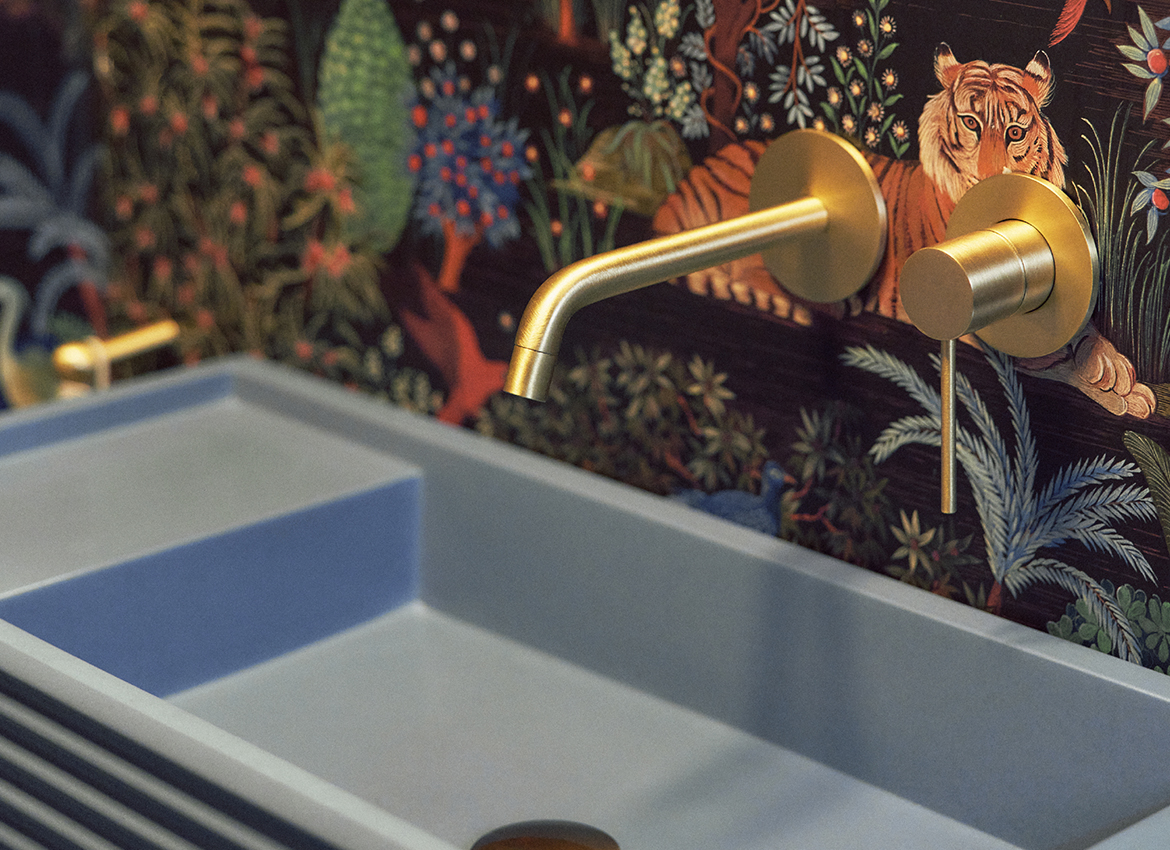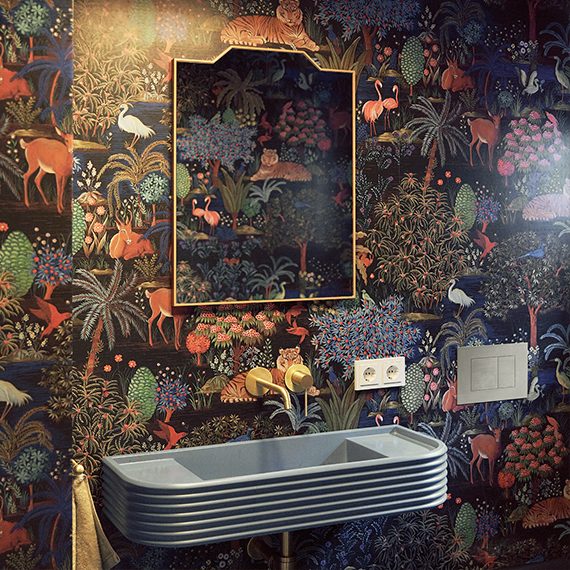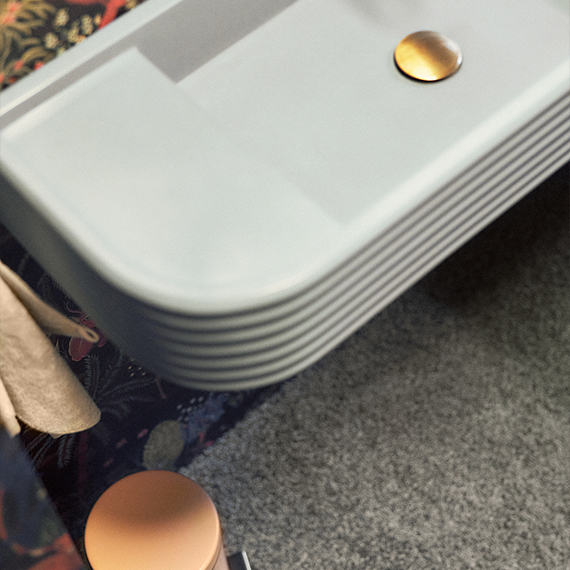 Pure magic
Just freshen up, becomes a voyage of discovery in the guest bathroom! The easy-care carpet (Object Carpet) creates a subdued atmosphere, while the eye-catching wallpaper, placed behind the sink in a pastel art deco look, adds drama.
Clearly, this setting triggered wow exclamations!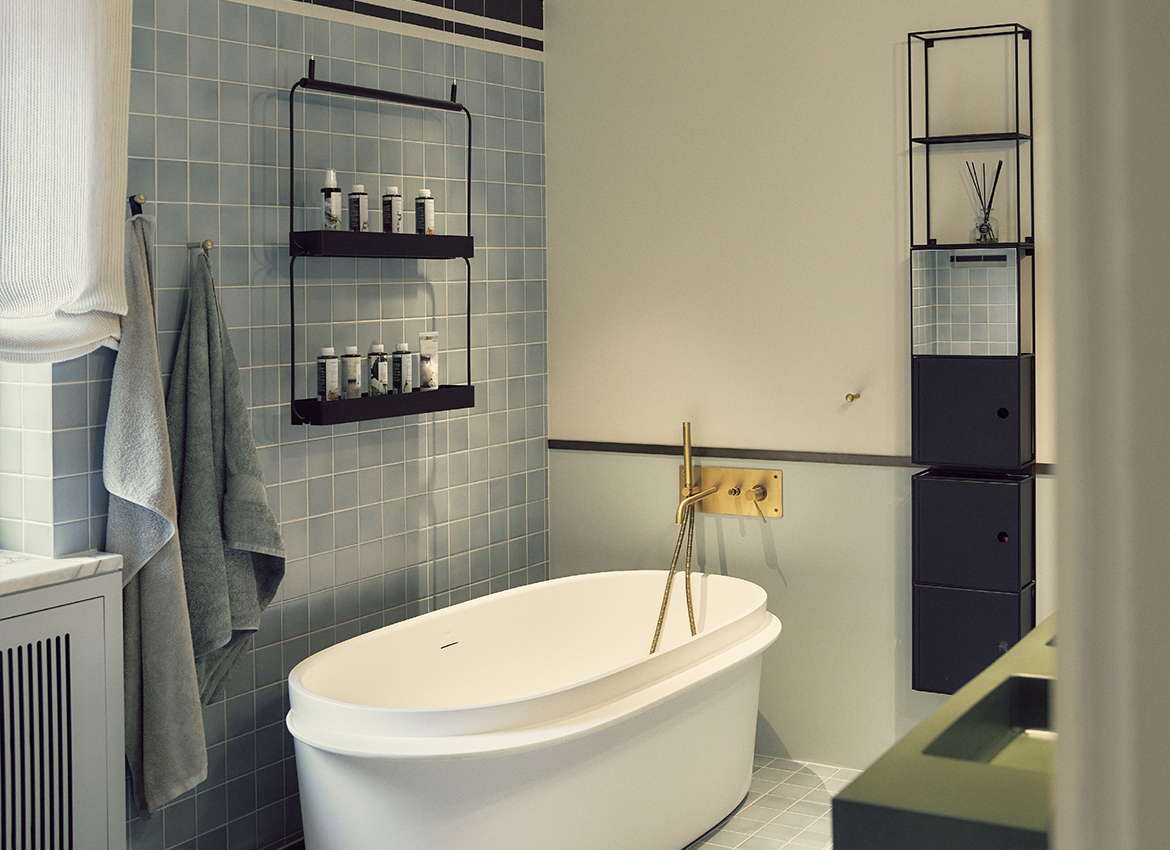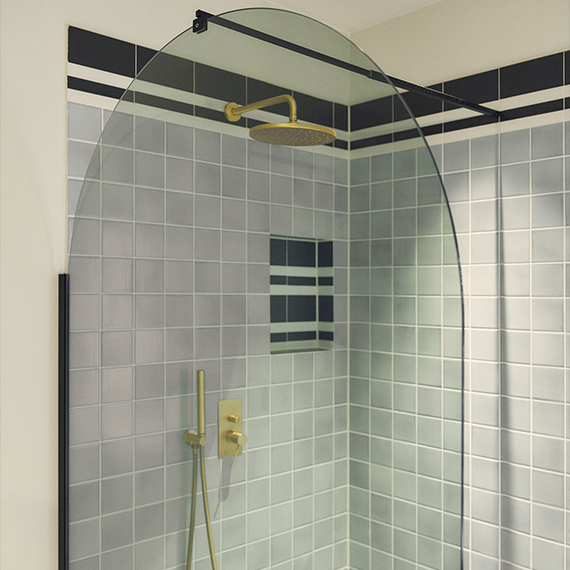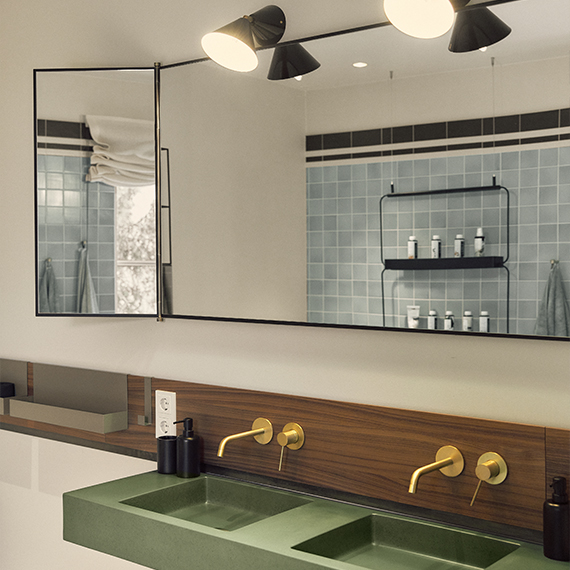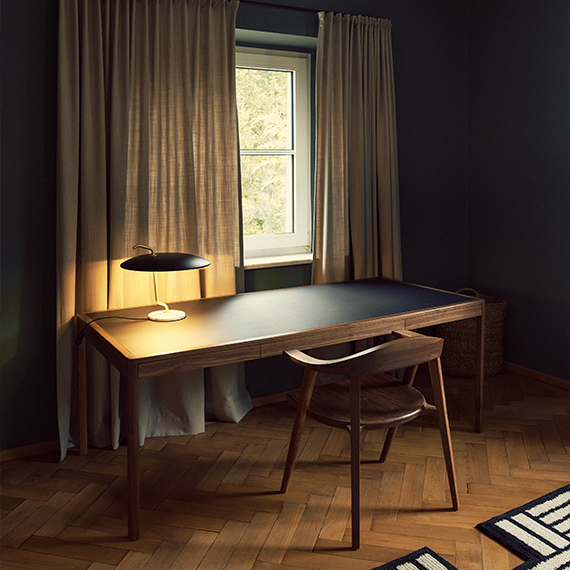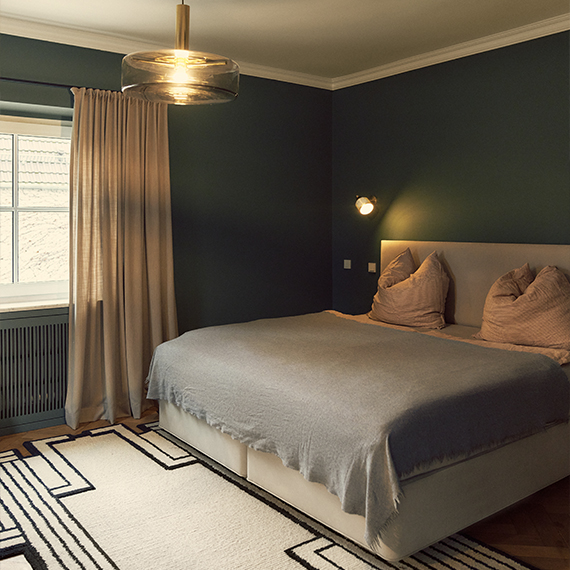 Soft tones
The master bath becomes a luxurious homage to Greek beaches with its soft blue tiles, well-dosed striped ornamentation and brass details. A wonderful flair, which of course found its way into the bedroom. Here, desaturated colors and calming materials set the tone.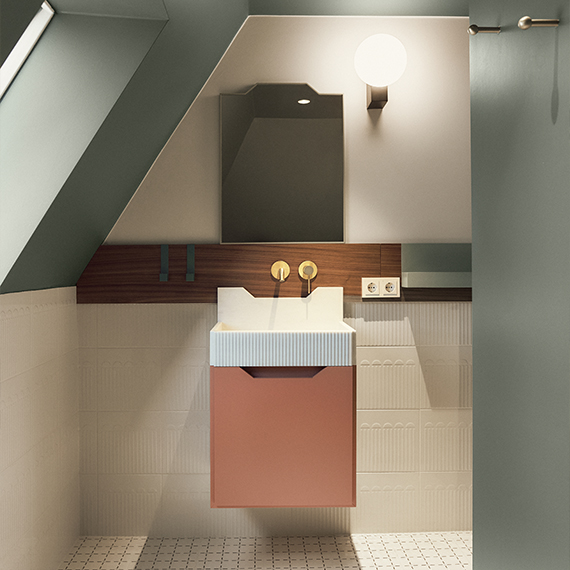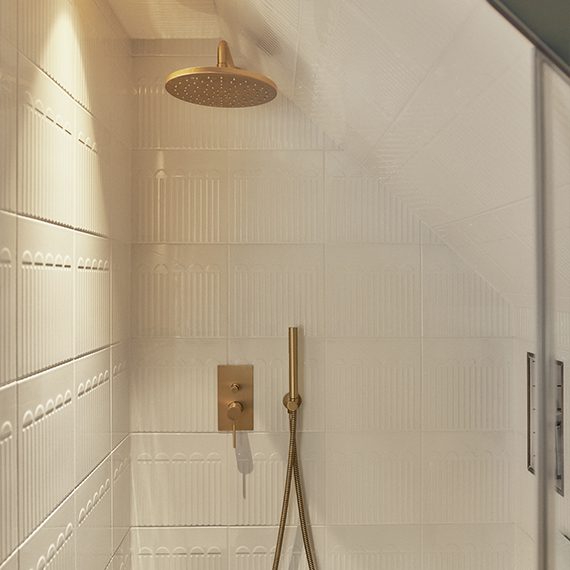 Feminine vibes in the attic bathroom
The bathroom skillfully adapts to its challenges and captivates with delicate statements in rosé, reduced blue and fluted ornamental tiles. Materials and colors harmonize with the cozy slopes.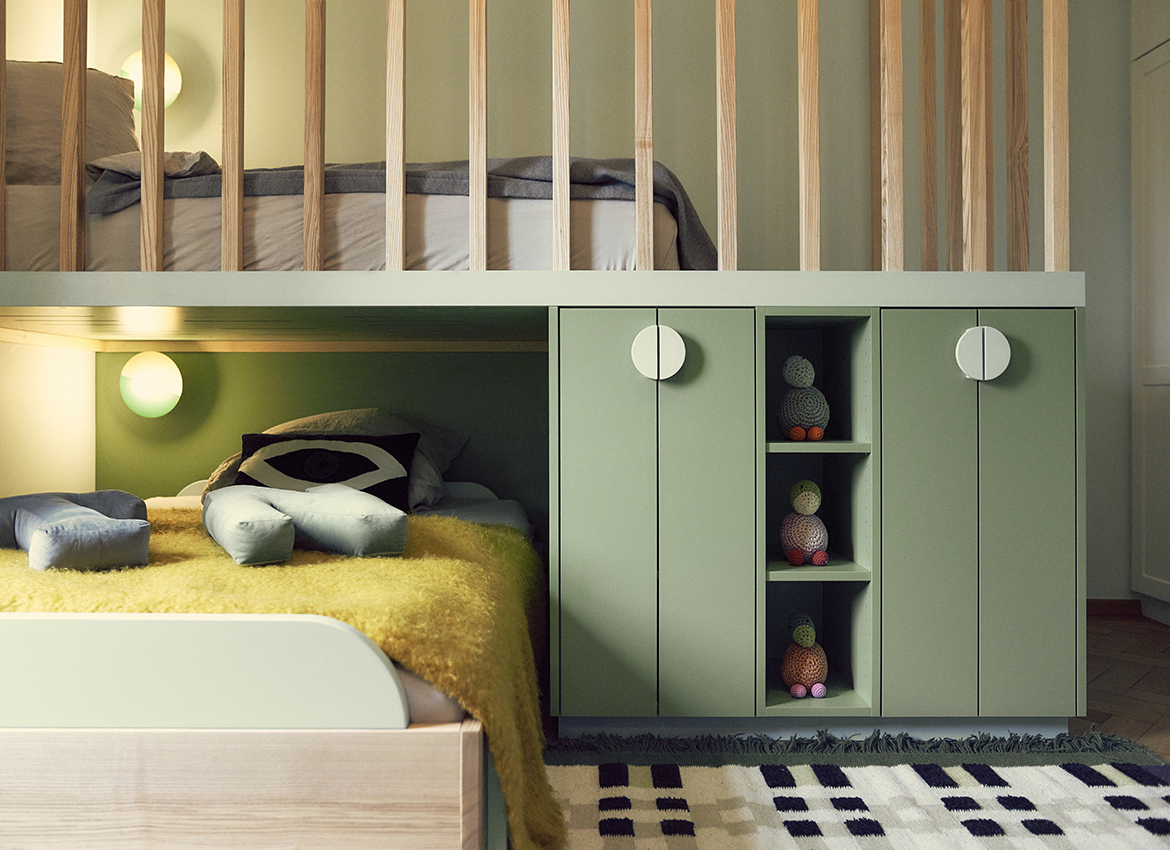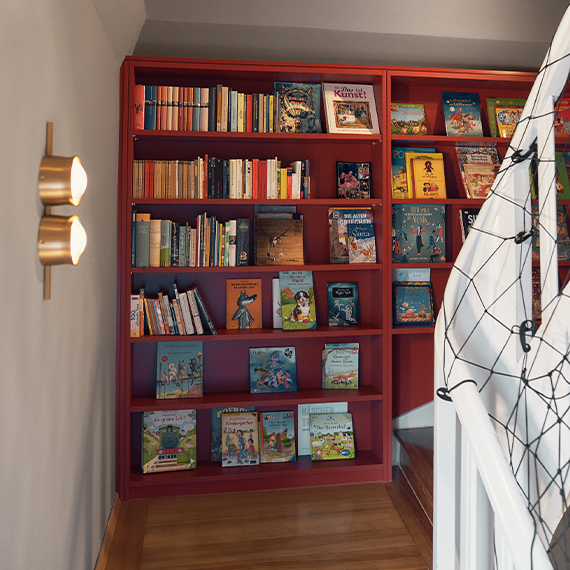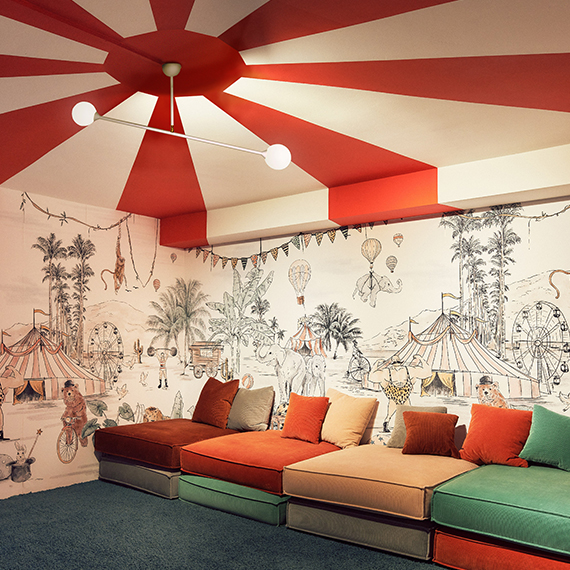 Happy Home for the Kids
The playful children's bedrooms complete the family home. The two sons share a cozy bedroom designed with built-ins, which is complemented by a circus tent-look playroom with room to run around.==
Fell in love with a product that is not listed?
Some of the products shown in the pictures are custom made for the object. You like a product that is not listed? Contact us, we will be happy to make individual pieces for you as well. We look forward to getting creative with you!
Contact