Much more than a successful architect's house – Haus Berg is the ultimate declaration of love for Lake Starnberg. Classic Midcentury elements become an ode to nature with modern design classics from Louis Poulsen, Arflex and GlasItalia.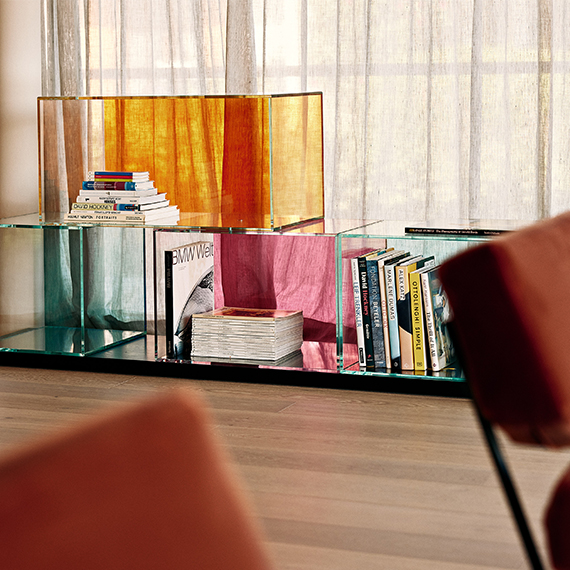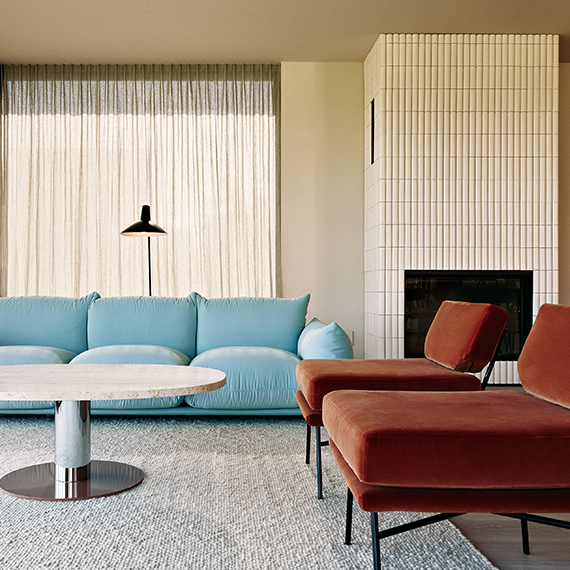 What it takes to turn a just-completed new building on Lake Starnberg to Midcentury is demonstrated by the Haus Berg project. There, the architect's straightforward, functional design and Stephanie Thatenhorst's modern interpretation of retro style enter into an unagitated liaison that perfectly suits the property's open floor plans.
"I wanted the open and spacious living & dining area to be airy with floor-to-ceiling windows, yet create cozy privacy."
==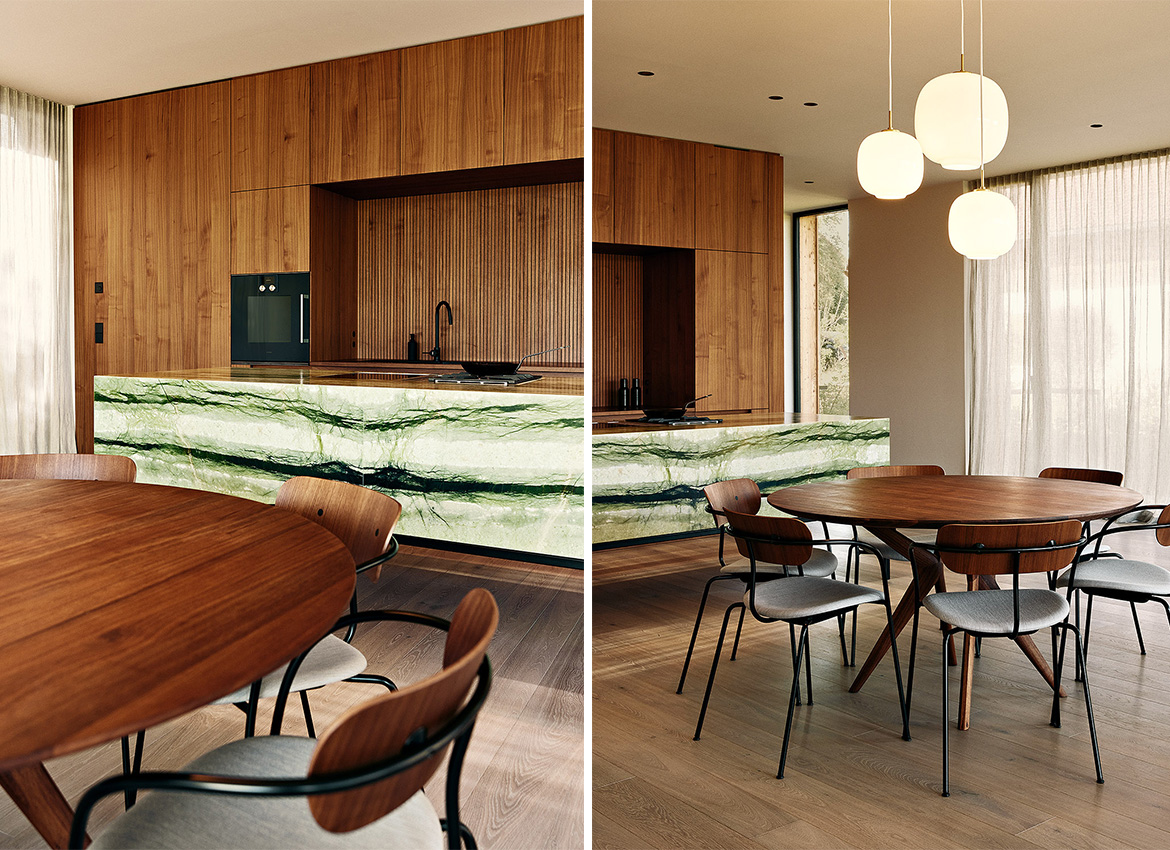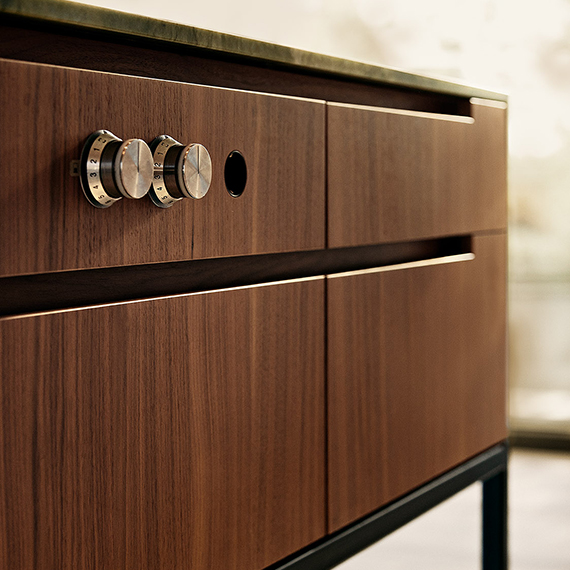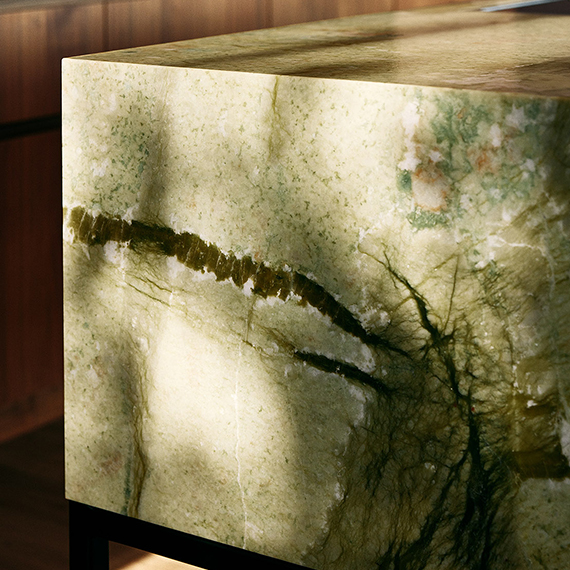 In addition to the deliberate mix of clear shapes and organic elements, the designer also emphasizes the closeness and connection to nature in each room. It seems within reach through the floor-to-ceiling windows. Thanks to semi-transparent curtains, the outside looks like softly drawn. Together with the floating-looking kitchen block, the eye-catcher made of deliberately naturally colored Ming Green marble, the non-slip textured fabric creates the perfect balance with the walnut wood. The latter runs through the entire property from the spacious entrance to the open kitchen.
"The closeness to nature of the house is picked up by the materials used in the interior. For me, something very meaningful!"
==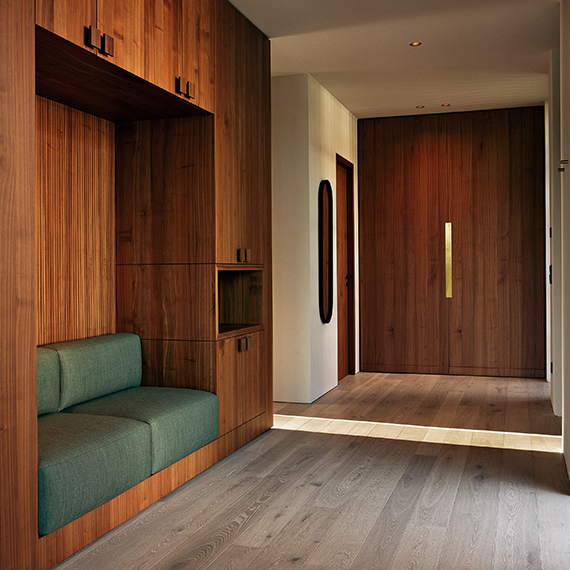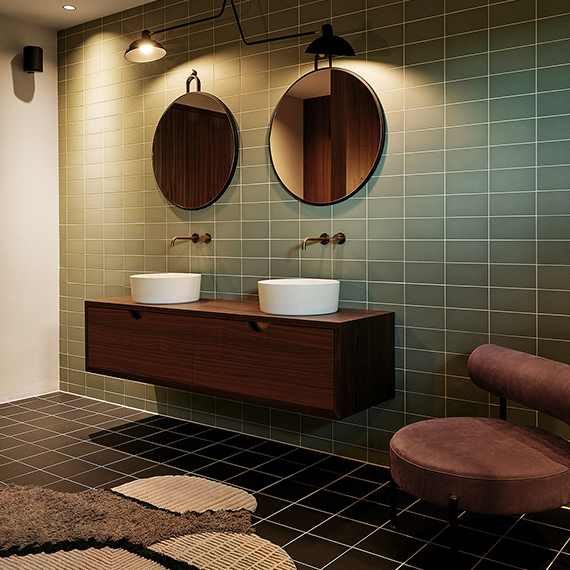 Functionality and shapes
Form follows function, is the motto of the Midcentury style, which is why the precious walnut fixtures feature wallpaper doors to hidden rooms, plenty of storage space and cozy seating niche. This leaves more room for curved shapes, which can also liven up the look times in the form of Studiopepe's handmade rug for cc-tapis.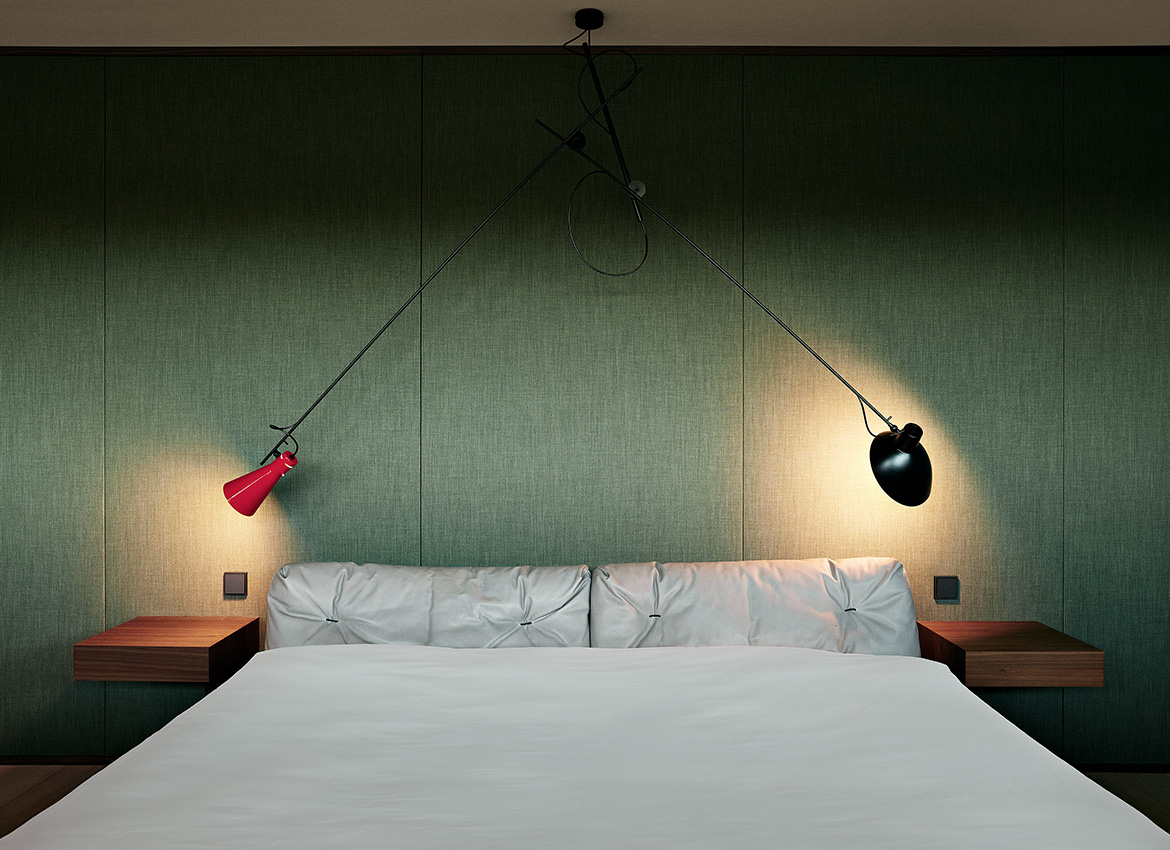 Midcentury color code
Stephanie Thatenhorst stays true to the Midcentury color code: earth tones meet reed green and sand throughout the property. The best example is the reed-green fabric-covered walls in the bedroom, which provide comfort. In the bathroom, the modern retro move works with the iconic green tiles and brass details.==